Liquid ammonia is a colorless liquid with a strong pungent odor.Liquid ammonia is corrosive and volatile.Liquid ammonia is mainly used to produce nitric acid ,other chemical fertilizer , as raw materials for medicine and pesticidesused as the ammonification raw material for organic chemical product.And We have more than 15 years in this field .we can also provide dewar ,helium tank,oxygen bottle ect .
Nominal volume(L)

Nominal diameter

Nominal working pressure

(Mpa)

Temperature

The largest capacity

(Kg)

Hydraulic pressure test(Mpa)

Test gastight pressure

40

250

3

-40~60

20

4.5

3

100

400

3

-40~60

50

4.5

3

400

600

3

-40~60

200

4.5

3

800

800

3

-40~60

400

4.5

3
Packing: Can be filled with 2 to 40 liters of gas cylinders.
Product

Ammonia NH3 Liquid

Package Size

50Ltr Cylinder

100Ltr Cylinder

800Ltr Cylinder

Filling Net Weight/Cyl

25Kgs

50Kgs

400Kgs

QTY Loaded in 20'Container

220 Cyls

72 Cyls

17 Cyls

Total Net Weight

5.5 Tons

3.6Tons

6.8 Tons

Cylinder Tare Weight

55Kgs

120Kgs

400Kgs

Valve

QF-11 / CGA705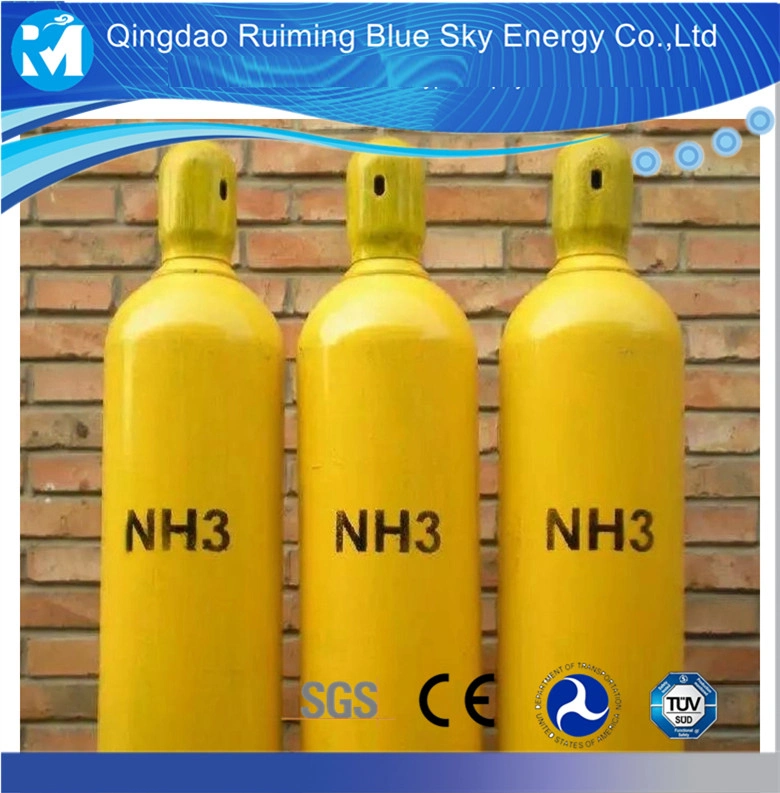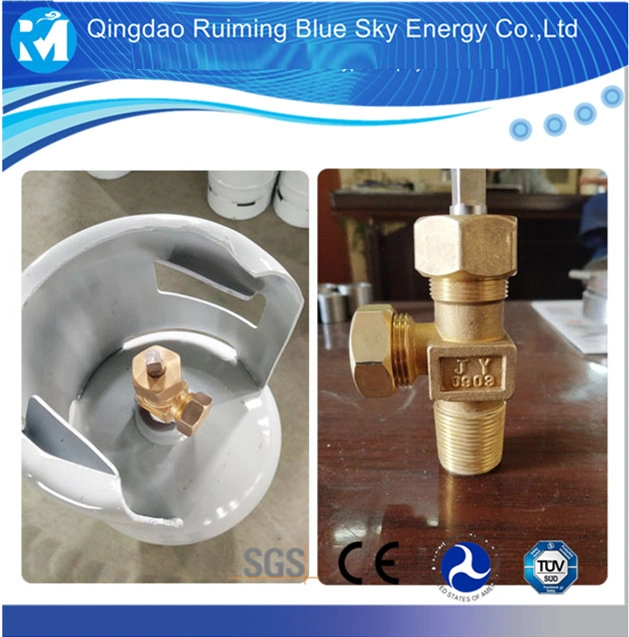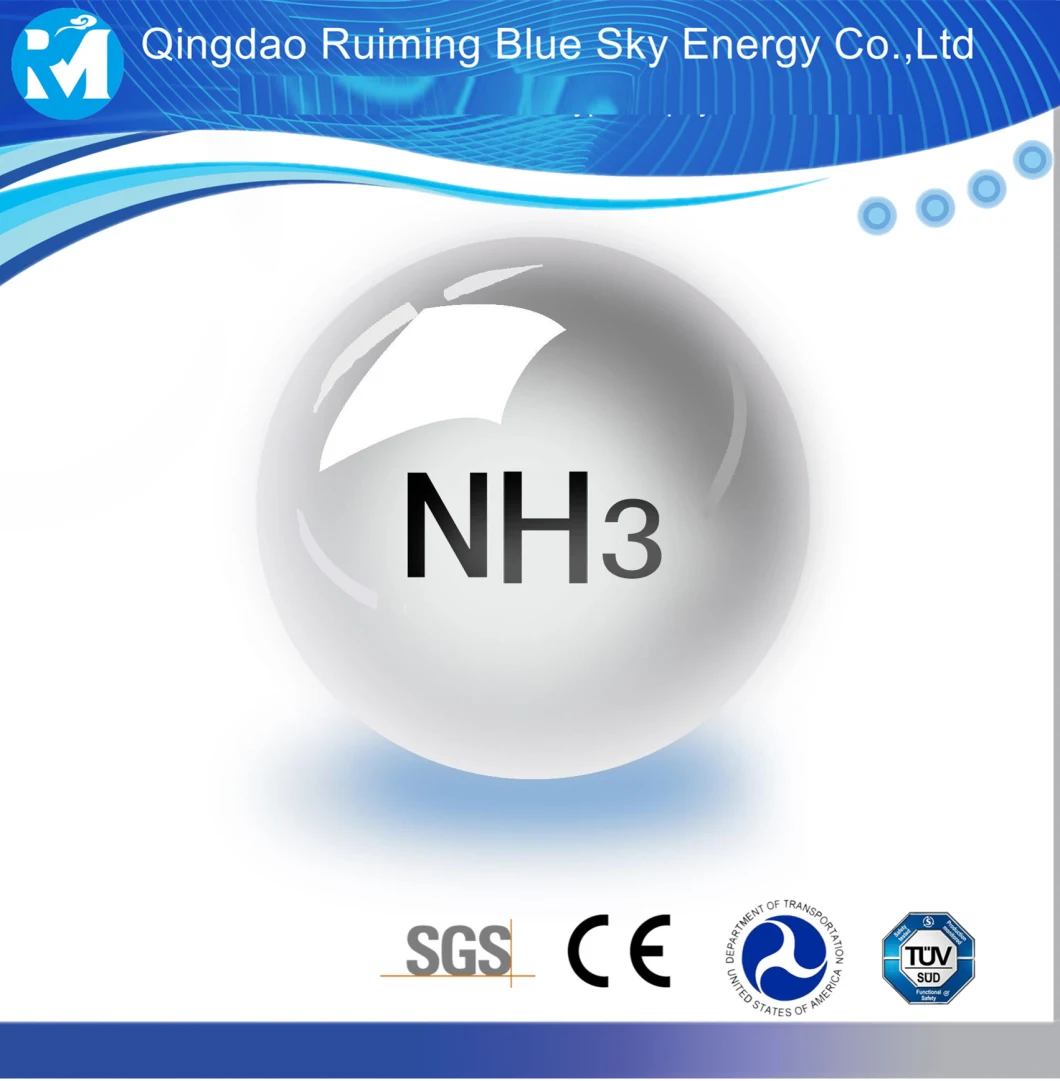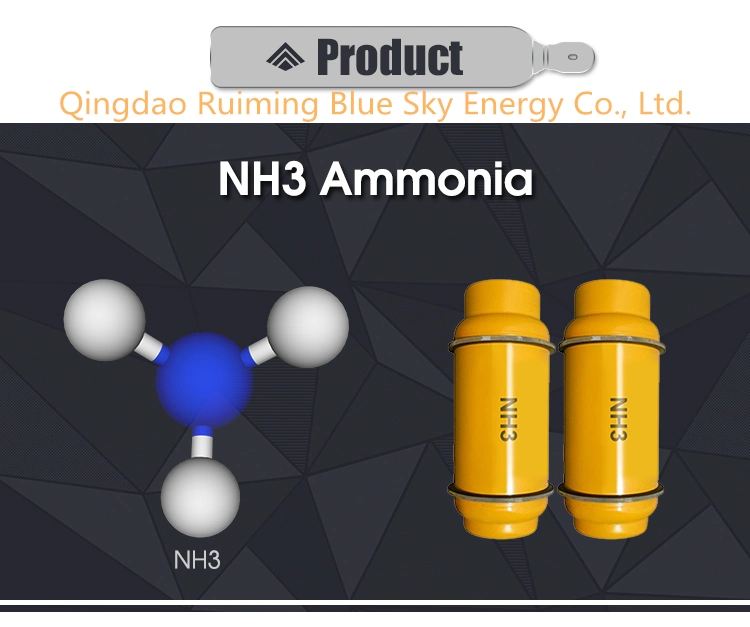 About Ruiming


Qingdao Ruiming Bluesky Energy Co., Ltd is located at Qingdao, the biggest seaport in China, owns the convenient shipping advantages.
Ruiming are recognized by our customers as offering unparalleled technical knowledge & support resulting in the ability to provide cost effective and competitive solutions. We strive for our customers to enjoy working with us due to our friendly, reliable and professional attitude in all that we do.
This web site is designed to give you a "feel" for the quality of Ruiming as a company and provide you with an overview and technical information of our product ranges. If you cannot find what you are looking for or would like any advice please feel free to contact us - we will do all we can to help you.
Main products:
1. Gas products: Argon gas, helium gas, hydrogen gas, Carbon Oxide (CO2), propane gas, acetylene, Nitrous Oxide, LO2, LN2,LCO2. LNG, ect.
2. All kind of high pressure gas cylinder and welded gas cylinders:
Oxygen Cylinder (GB 5099/ ISO 9809-3/ DOT/ EN standard gas cylinders)
Acetylene Gas cylinder
Liquid Chlorine Cylinder/ Liquid Ammonia Cylinder
3. Liquid nitrogen containers: all kinds of liquid nitrogen containers from 2L to 50L
4. Cryogenic Liquid Cylinder : 175L 195L 210L 495L capacity
5. Liquid storage tank: 5M3, 10 M3, 20M3, 30 M3, 50M3, 100M3, 200M3, ect.
6. Gas equipment: Vaporizer, Manifold, Gas filling pump, ect.