Frozen Food Plant R717 Compressor Cooling Evaporative Condenser with Stainless Steel coil
Evaporative condenser is widely used in industries of energy chemical , pharmaceuticals, coal, power plant, beer, beverage, industrial refrigeration, air conditioning etc.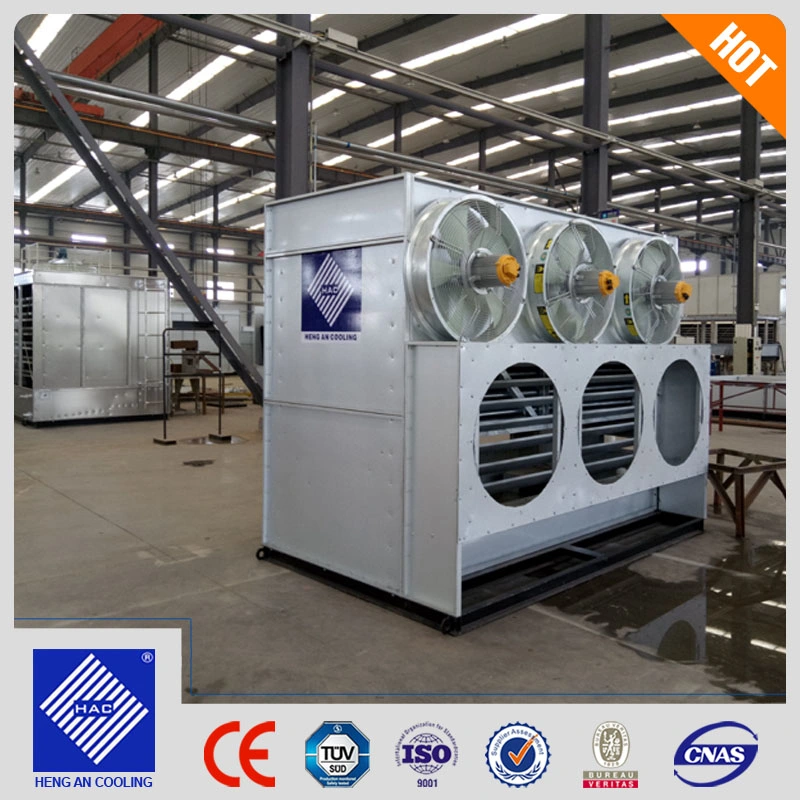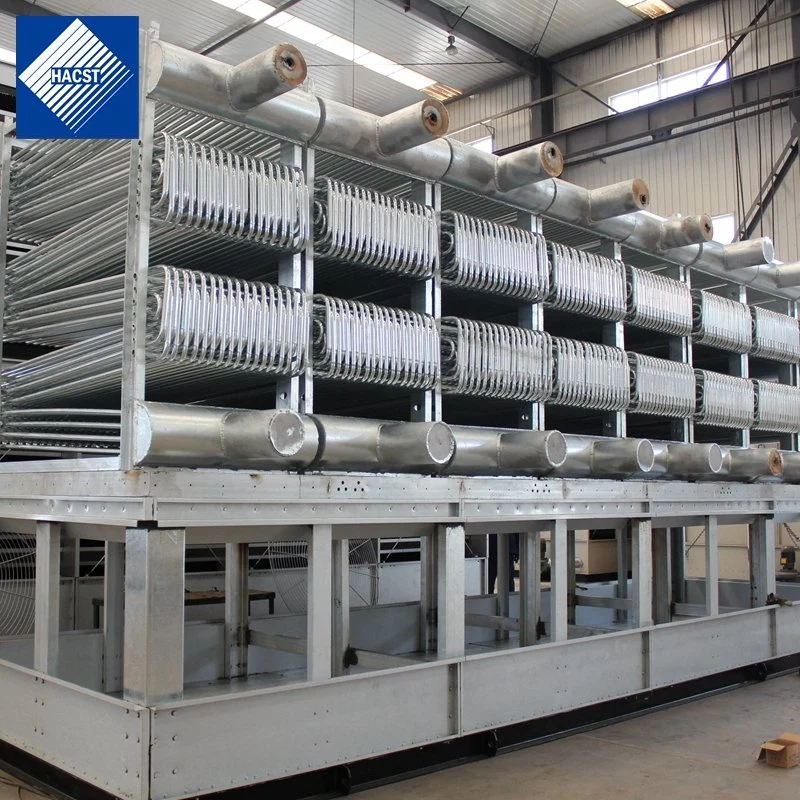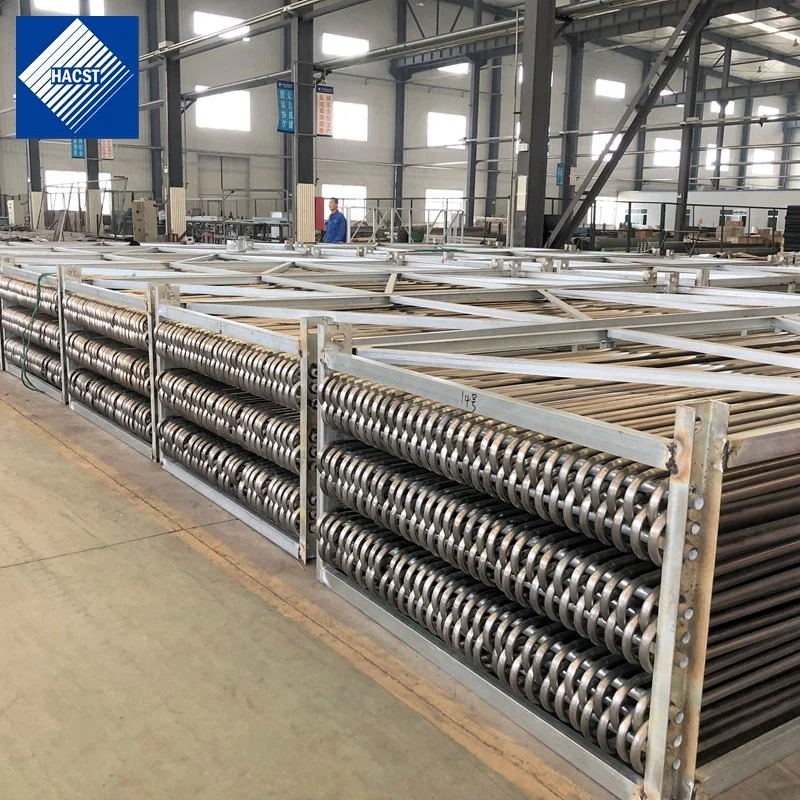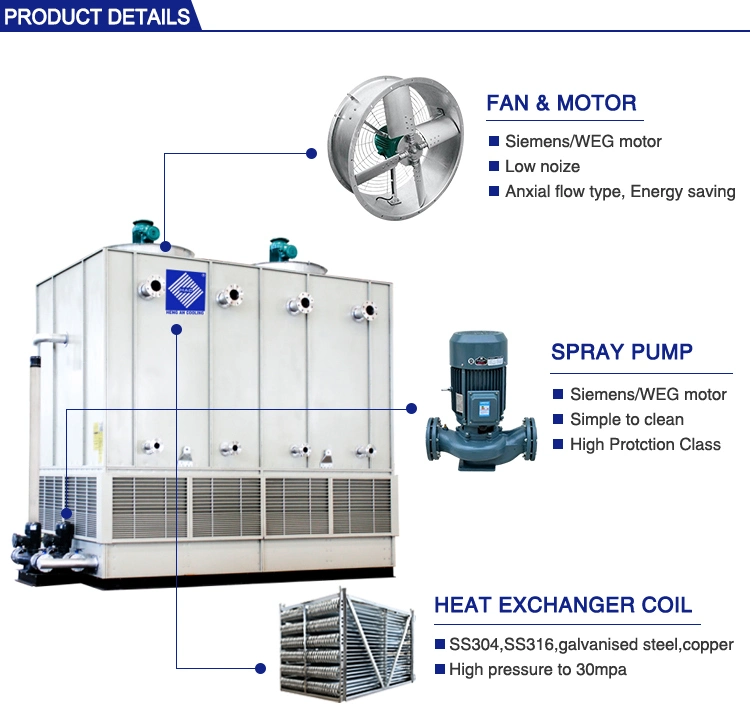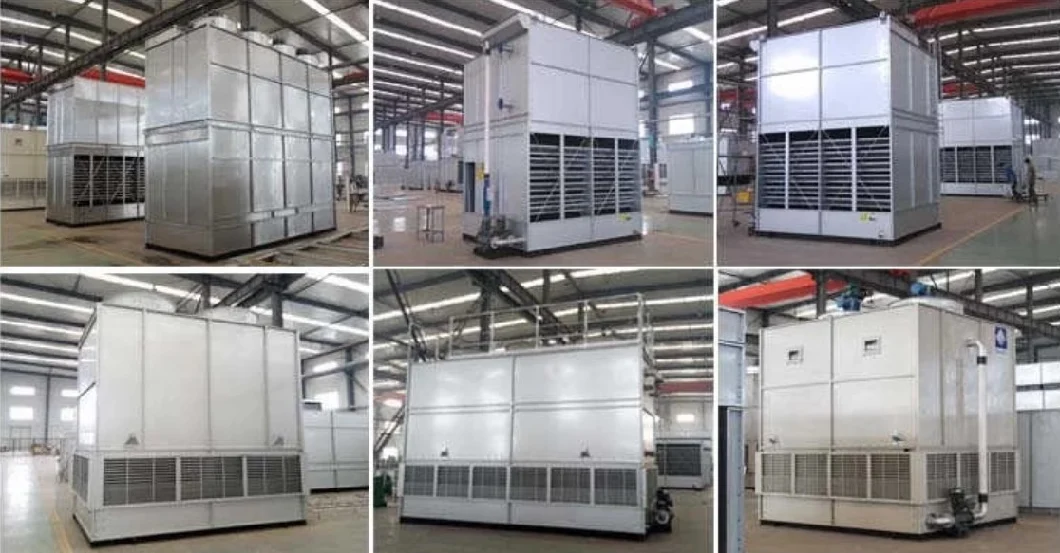 Advantage of Industrial evaporative condenser for cold room refrigeration
1) Standardized modular design ,easy in installation maintation.
2) Adopting advanced world famous brand components, drive parts, electric parts and operation parts.
3) Coil made of top quality seamless steel, high presure designed
4) Customized available

MODEL

CAPACITY
(M3/h)

FAN

WATER SPRAYING PUMP

INLET/OUTLET DN(MM)

WEIGHT

DIMENSION

QTY

POWER
(K/W)

AIR VOLUME PER SET (M3/h)

QTY

POWER
(K/W)

WATER VOLUME PER SET (M3/h)
DN(mm)

SHIPPING
(KG)

OPERATIONG
(KG)

LENGTH
(MM)

WIDTH
(MM)

HEIGHT
(MM)
ZHX-320
320
1
3
35000
1
1.1
53
DN80
2390
3790
1925
2380
4220
ZHX-430
430
1
4
45000
1
1.1
53
DN100
2510
3910
1925
2380
4220
ZHX-525
525
1
5.5
65000
1
1.5
70
DN100
2760
4340
1925
2580
4220
ZHX-595
595
1
5.5
75000
1
1.5
70
DN100
3290
5140
1925
2900
4220
ZHX-700
700
1
7.5
87000
1
1.5
70
DN100
3680
5530
1925
2900
4965
ZHX-800
800
2
4
45000
1
2.2
100
DN100
4230
7650
3770
2200
4220
ZHX-870
870
2
4
45000
1
2.2
100
DN125
4510
7930
3770
2200
4720
ZHX-980
980
2
4
45000
1
2.2
100
DN125
4620
8040
3770
2200
4965
ZHX-1100
1100
3
3
40000
1
3
150
DN125
6170
10170
4240
2200
4720
ZHX-1250
1250
3
4
45000
1
3
150
2-DN100
6510
10510
4240
2200
4965
ZHX-1380
1380
4
3
45000
1
4
180
2-DN100
7100
11950
5610
2200
4220
ZHX-1520
1520
4
3
40000
1
4
180
2-DN100
7310
12160
5610
2200
4730
ZHX-1680
1680
4
4
45000
1
4
180
2-DN100
7590
12440
5610
2200
4965
ZHX-1840
1840
4
4
45000
1
5.5
233
2-DN125
8920
15580
7450
2200
4220
ZHX-2010
2010
4
4
45000
1
5.5
233
2-DN125
9330
15990
7450
2200
4720
ZHX-2245
2245
4
4
45000
1
5.5
233
2-DN125
9550
16210
7450
2200
4965
ZHX-2450
2450
5
4
45000
1
4
180
4-DN100
11650
19090
9300
2200
4720
ZHX-2600
2680
5
4
45000
1
4
180
4-DN100
12350
19790
9300
2200
4965
ZHX-2820
2820
6
4
45000
1
4
180
4-DN100
12490
19930
9300
2200
4965

MODEL

CAPACITY
(M3/h)

FAN

WATER SPRAYING PUMP

INLET/OUTLET DN(MM)

WEIGHT

DIMENSION

QTY

POWER
(K/W)

AIR VOLUME PER SET (M3/h)

QTY

POWER
(K/W)

WATER VOLUME PER SET (M3/h)

SHIPPING
(KG)

OPERATIONG
(KG)

LENGTH
(MM)

WIDTH
(MM)

HEIGHT
(MM)
ZNX-100
100
1
1.5
18000
1
0.55
23
DN50
890
1660
1230
1150
3440
ZNX-200
200
1
2.2
30000
1
0.75
28
DN50
1370
2480
1925
1150
3650
ZNX-320
320
1
3
45000
1
0.75
28
DN50
1990
3620
1925
1840
3840
ZNX-430
430
1
4
60000
1
1.1
45
DN80
2120
3790
1925
1840
4220
ZNX-525
525
1
5.5
75000
1
1.5
65
DN80
2420
4490
2470
1840
4220
ZNX-595
595
1
7.5
87000
1
1.5
65
DN80
2690
4760
2470
1840
4450
ZNX-700
700
1
7.5
100000
1
2.2
84
DN100
3650
6080
2790
1840
4450
ZNX-800
800
2
4
65000
1
2.2
84
DN100
4150
7480
3770
1840
4220
ZNX-870
870
2
4
65000
1
2.2
84
DN100
4680
8010
3770
1840
4450
ZNX-980
980
2
4
65000
1
2.2
84
DN125
5120
8450
3770
1840
4450
ZNX-1100
1100
2
5.5
75000
1
3
120
DN125
5360
9430
3770
2200
4220
ZNX-1250
1250
2
5.5
75000
1
3
120
2-DN100
5980
10050
3770
2200
4450
ZNX-1380
1380
2
5.5.
87000
1
4
170
2-DN100
6230
11270
4846
2200
4350
ZNX-1520
1520
2
7.5
100000
1
4
170
2-DN100
6560
11590
4846
2200
4650
ZNX-1680
1680
3
4
65000
1
4
170
2-DN100
7850
13730
5610
2200
4350
ZNX-1840
1840
3
5.5
75000
1
4
170
2-DN125
8450
14330
5610
2200
4650
ZNX-2010
2010
3
5.5
75000
1
4
170
4-DN80
9180
15380
6046
2200
4650
ZNX-2245
2245
3
7.5
87000
1
5.5
230
4-DN80
9780
17340
7230
2200
4650
ZNX-2450
2450
4
5.5
75000
2
3
120
4-DN100
10860
18520
7450
2200
4650
ZNX-2600
2600
4
5.5
75000
2
4
170
4-DN100
11480
20880
9030
2200
4965
ZNX-2820
2820
4
5.5
75000
2
4
170
4-DN100
11720
21120
9030
2200
4965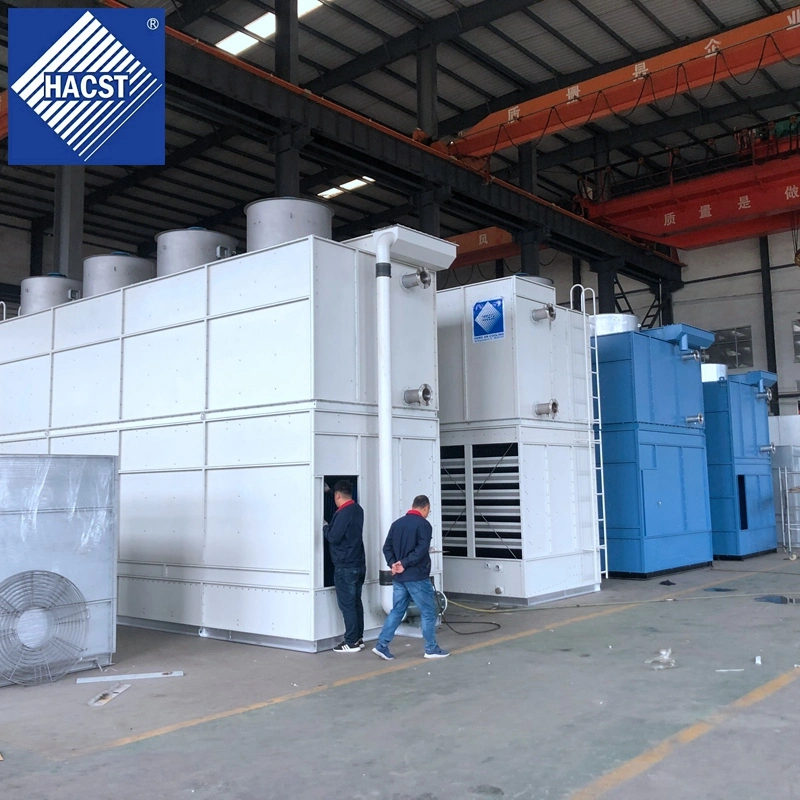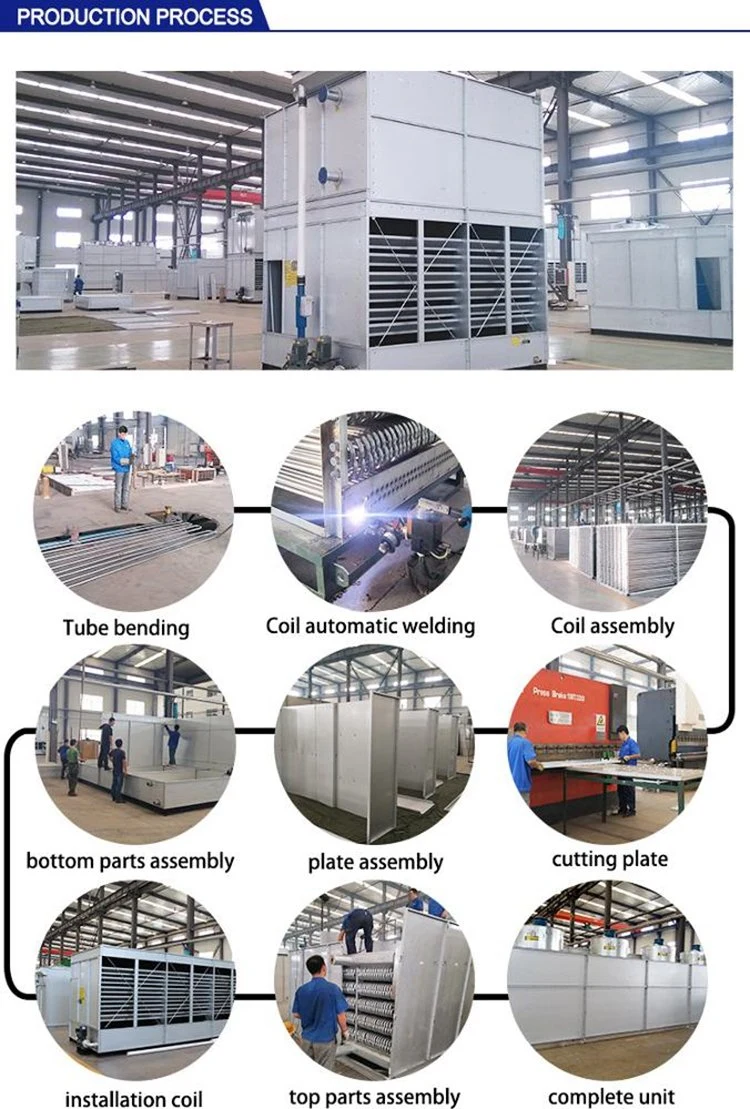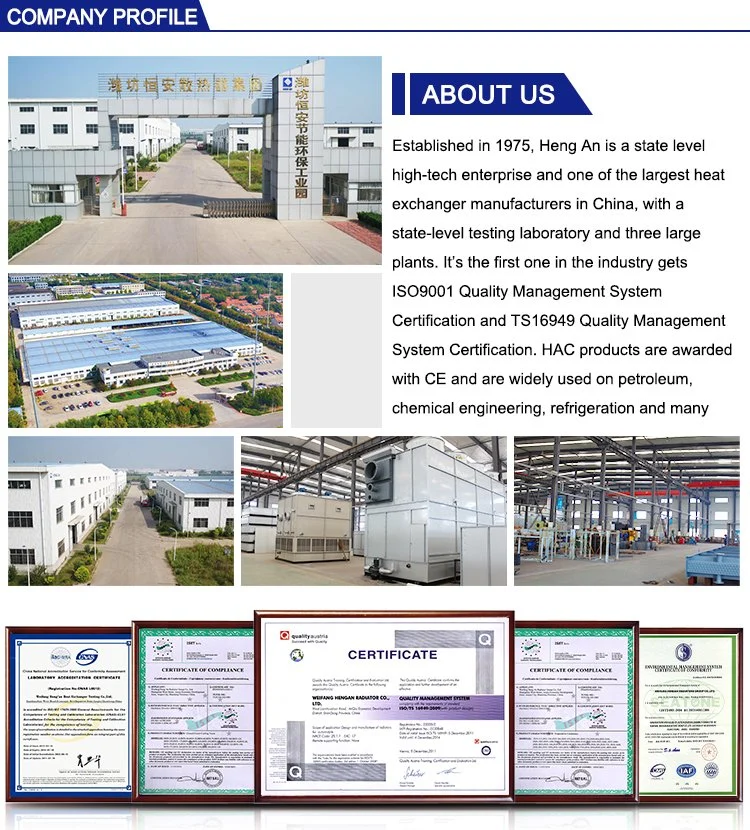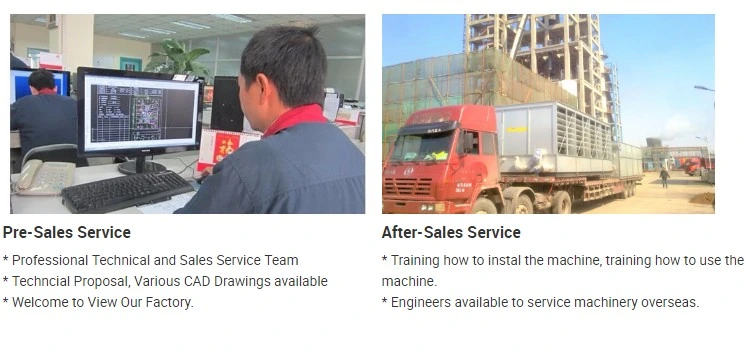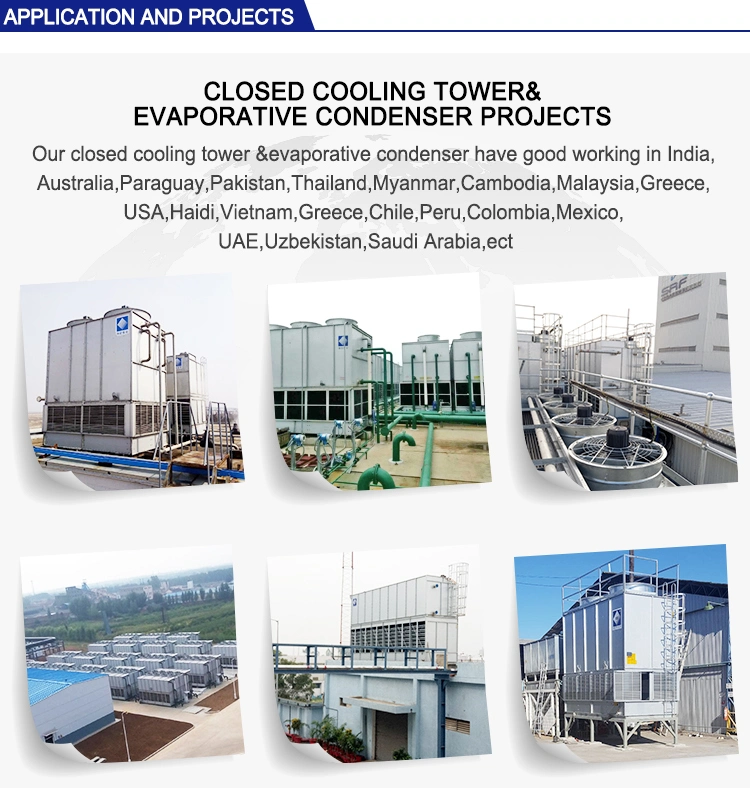 R717 Refrigerant Cooling Evaporative Condenser for Frozen Food Plant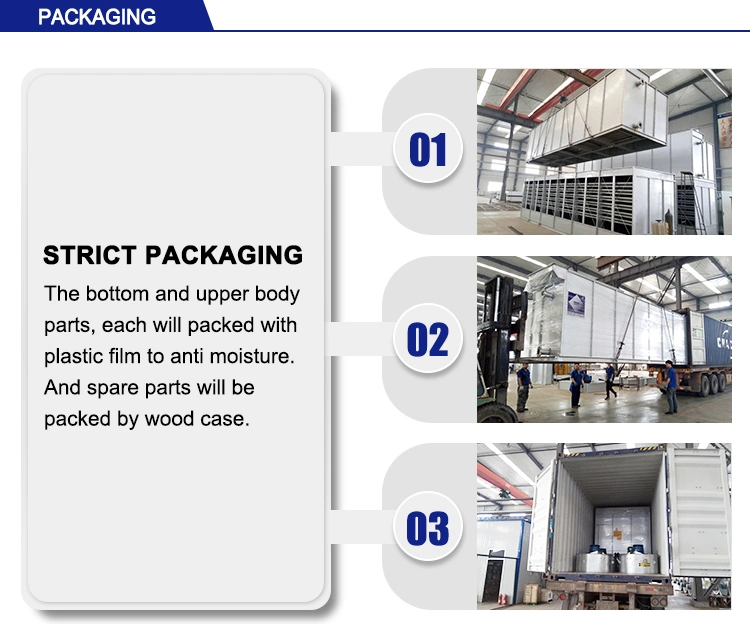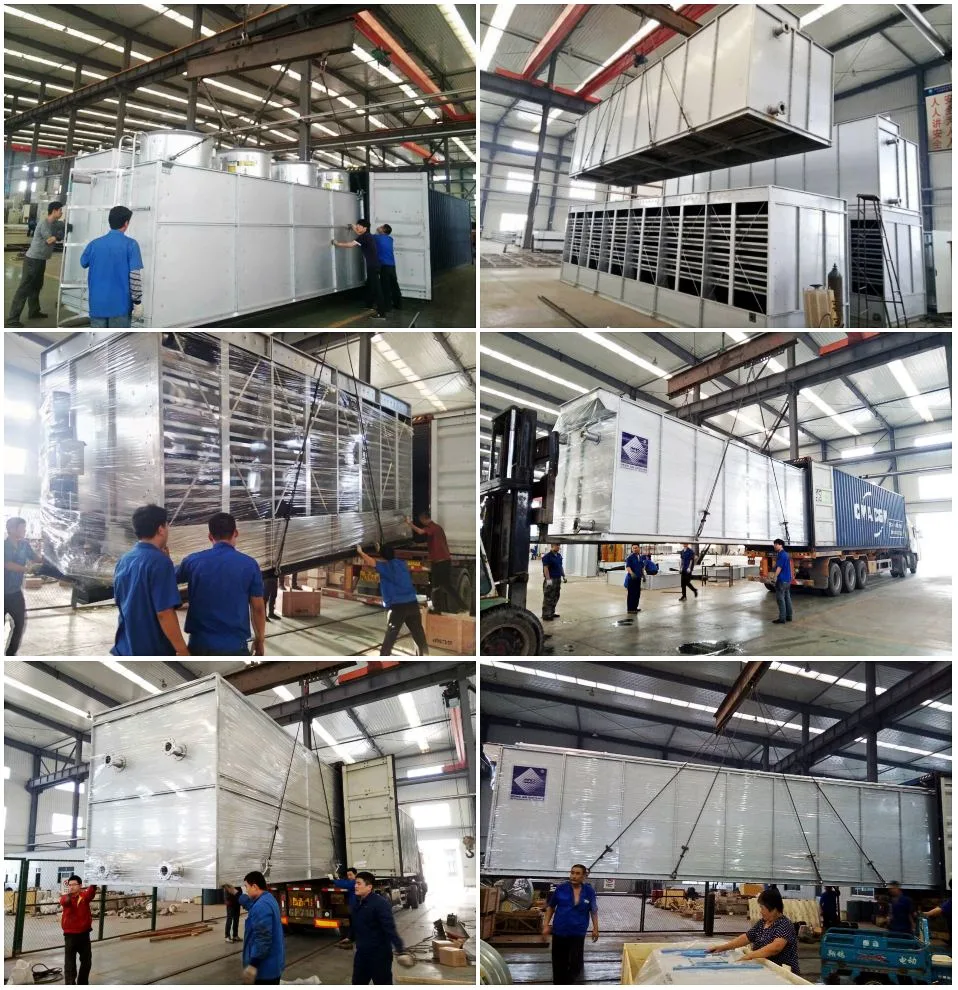 R717 Refrigerant Cooling Evaporative Condenser for Frozen Food Plant