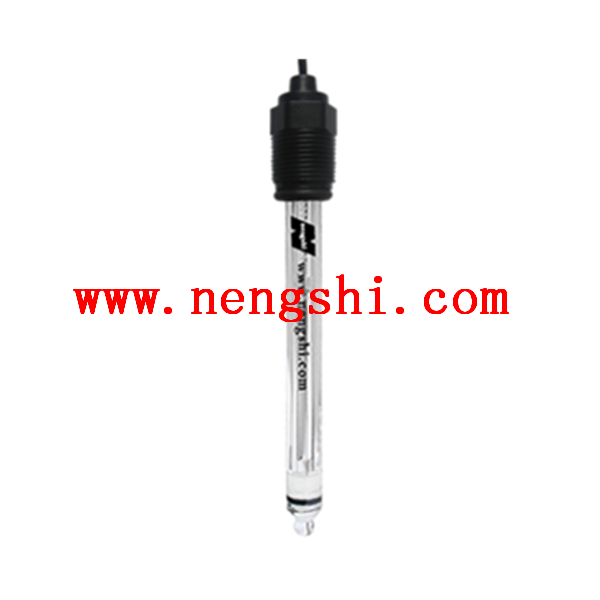 Technical feature:

·

Adoption of the most advanced large Teflon diaphragm,which makes the sensor with stable liquid junction.

·

Unique structure preventing the sensor from easy pollution and blockage,so it has a long life .

·

The reference system is filled with high polymer,convenient to use, it is unnecessary to refill electrolyte.

·

Quick response of sensor, the measured value can be reached up in several seconds.

·

It is suitable for various medias with severe pollution and it can prevent the disturbance from S2-, NH4+ and CN-.

·

pH range:0~14pH,temperature range:0~110

ºC

,pressure resistance range:0.6Mpa and zero point E0=7pH .

·

The external dimension of the sensor is

φ

12x120 ,225,360,450,or other dimensions.
· Direct use with various pH meters as a complete set.
· The sensor has the fixed cable and the length of the cable can be adjusted according
to the requirements of the users.
· It can be installed with the thread PG13.5.
· pH range:0-14; zero point: E

0

=7pH; Temperature rang: 0-110ºC.
· pressure range
:0.6MPa.
· The external dimension of the sensor isΦ12
×120,225 or other size.
· The outer tube material:glass.
·
ASPA2111 two in one combination sensor
ASPA3111 three in one combination sensor,please note the value of the thermistor
when order:
Pt100
,Pt1000

,2.252K
,10K,22K etc.