High-quality Digital pH Meter Portable pH meter

PHS-1701 portable pH meter is a digital display PH meter, with LCD digital display, which can display PH and temperature values simultaneously. The instrument applies to the labs in junior college institutions, research institutes, environmental monitoring,industrial and mining enterprises and other departments or field sampling to determine the aqueous solutions' PH values and potential (mV) values. Equipped with ORP electrode, it can measure the solution's ORP (oxidation-reduction potential) value;equipped with the ion specific electrode, it can measure the electrode potential value of the electrode.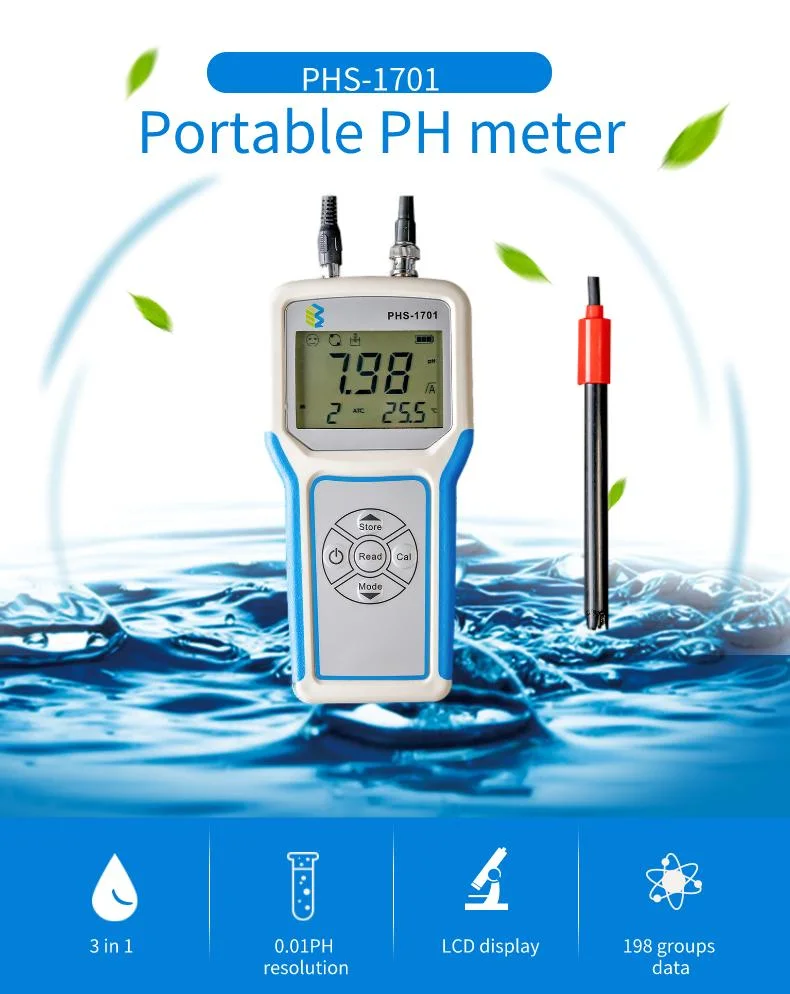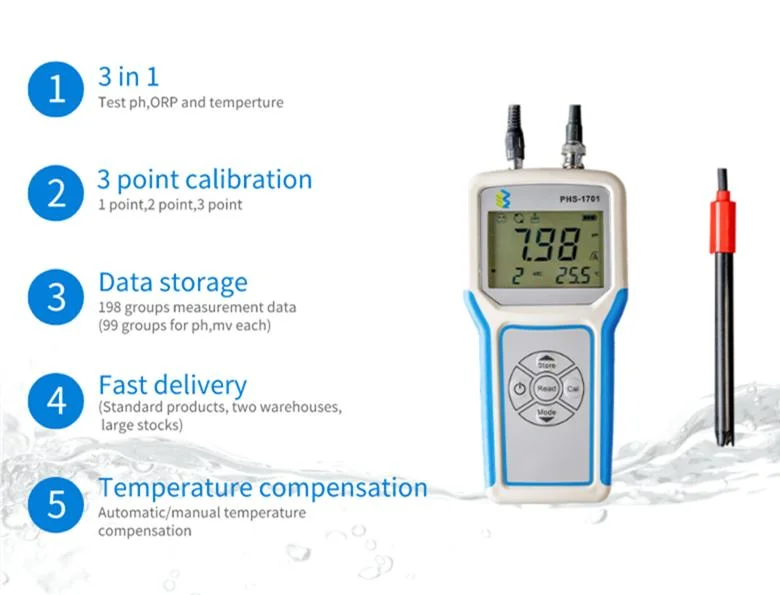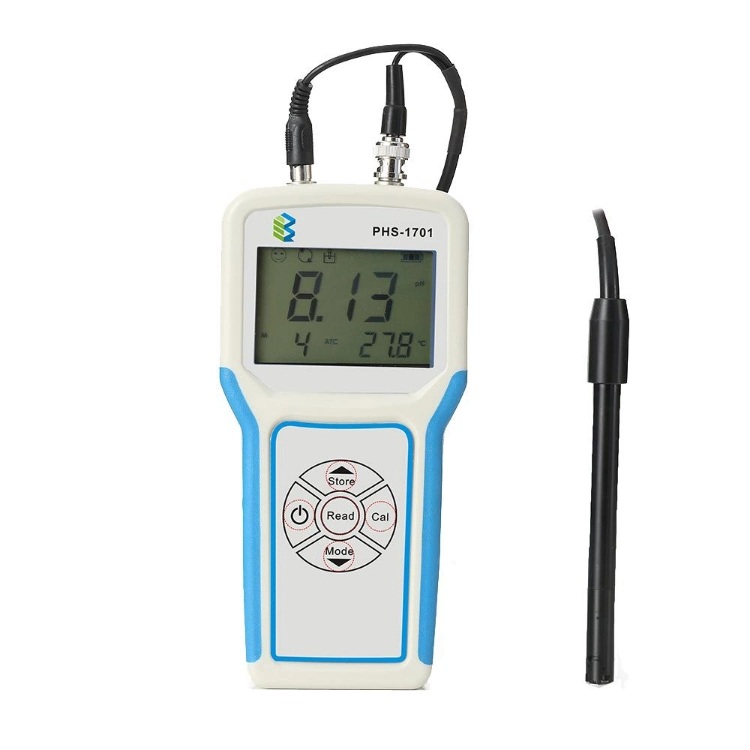 Measuring range

pH

0.00…14.00

mV

-1999…1999

Temp

-5ºC---105ºC

Resolution

pH

0.01pH

mV

1mV

Temp

0.1ºC

Electronic unit measurement error

pH

±0.01pH

mV

±1mV

Temp

±0.3ºC

pH calibration

1point, 2 point, or 3 point

Isoelectric point

pH 7.00

Buffer solution

8 groups

Power supply

DC6V/20mA ; 4 x AA/LR6 1.5 V or NiMH 1.2 V and chargable

Size/Weight

230×100×35(mm)/0.4kg

Display

LCD

pH input

BNC,resistor >10e+12Ω

Temp input

RCA(Cinch),NTC30kΩ

Data storage

Calibration data;198 groups measurement data(99 groups for pH,mV each)

Temp

5...40ºC

Relative humidity

5%...80%(without condensate)

Installation grade

2

Pollution grade

2

Altitude

<=2000m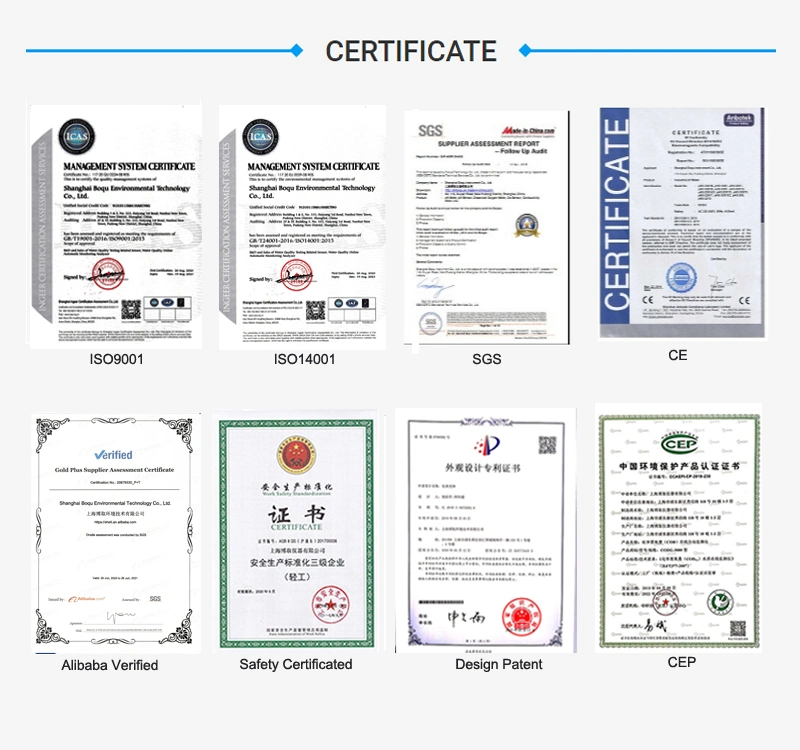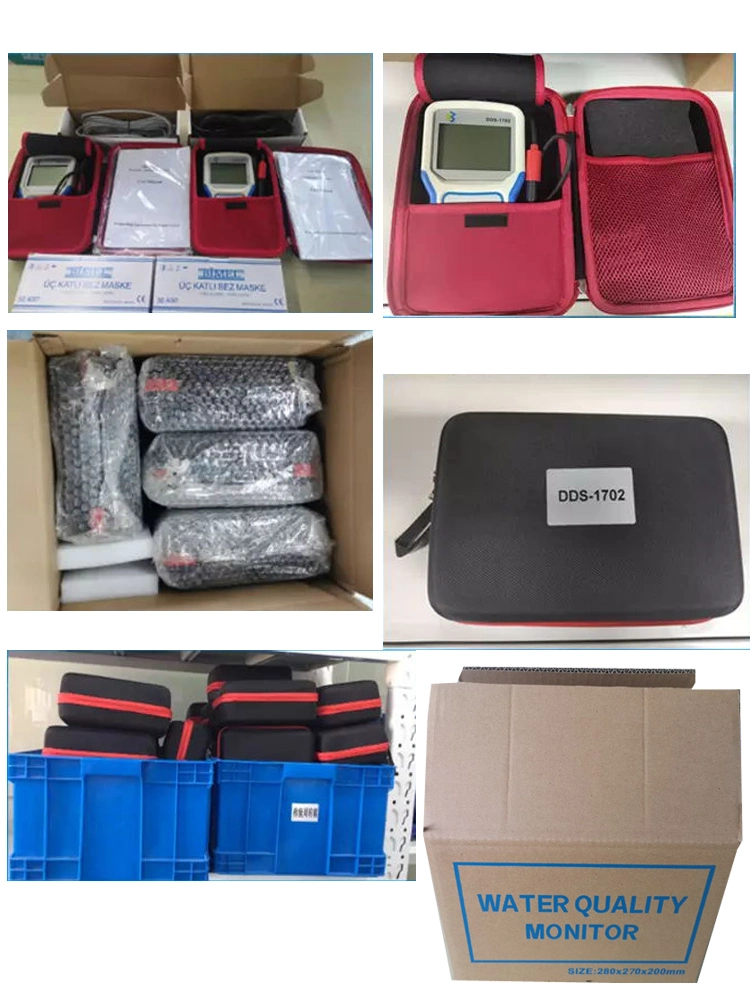 Shanghai EIT SOLUTIONS is the biggest factory for Water Analyzer Instrument in Shanghai City China. We build the first High Temp Laboratory in China.we produce more 600 000 sensors and instruments every years. EIT mainly products includes Online PH Meter/ORP/pH sensor Industrial Conductivity meter/sensor Online Acid/Alkali meter/sensor Online Dissolved oxygen meter/sensor Online Turbidity meter/sensor Online Residual/totalchlorine meter/sensor Online Ion meter/sensor Online COD/BOD/Heavy metals meter Sodium/Silica Analyzer Flow Meter/Level meter/pressure sensor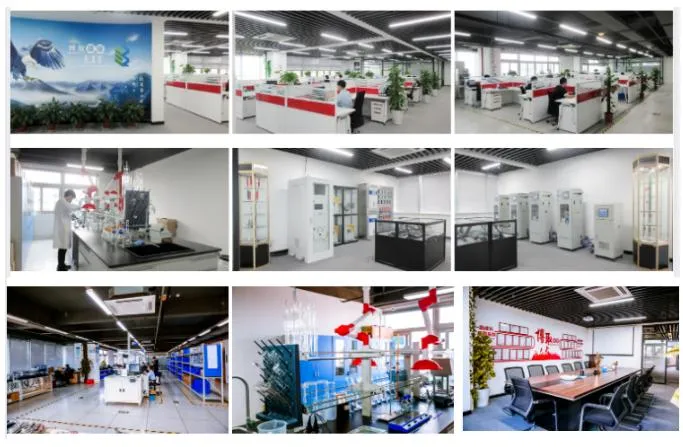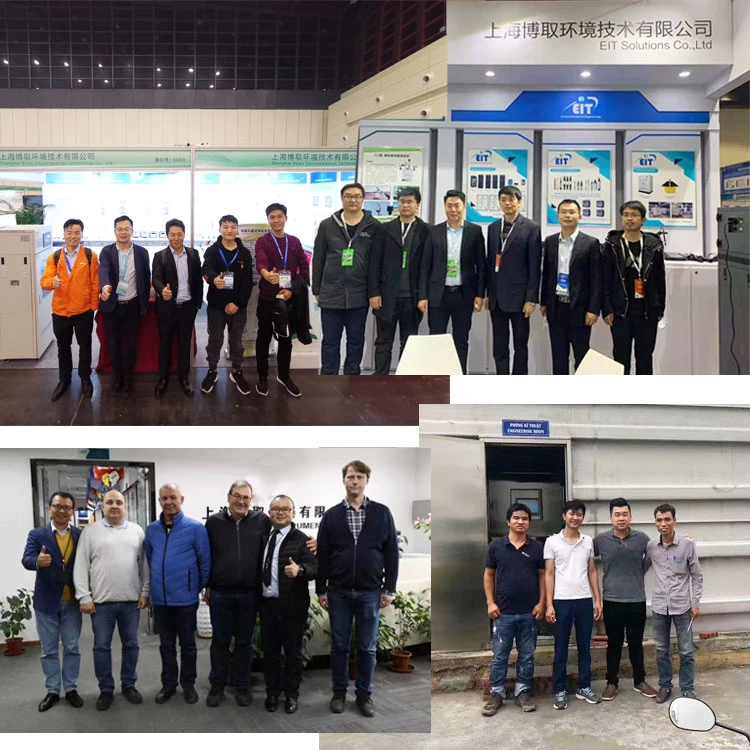 Production Line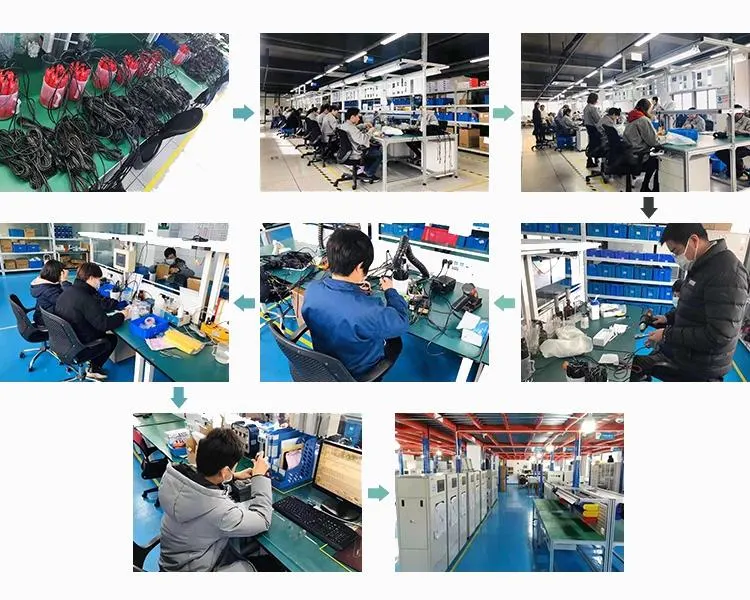 Exhibition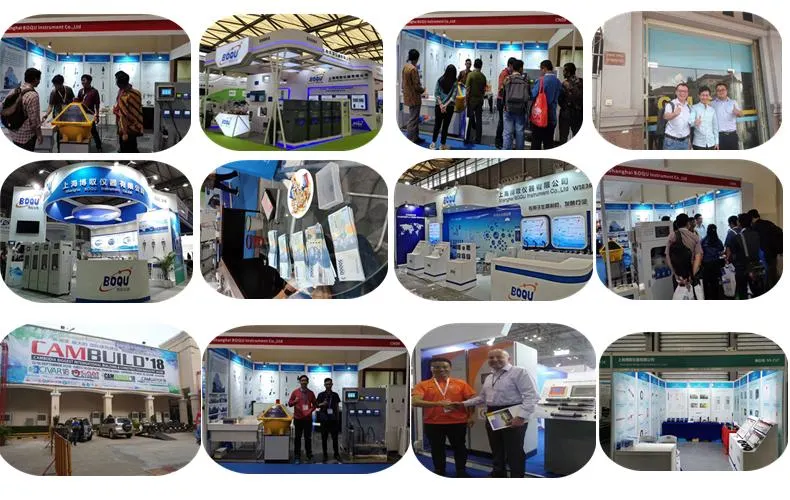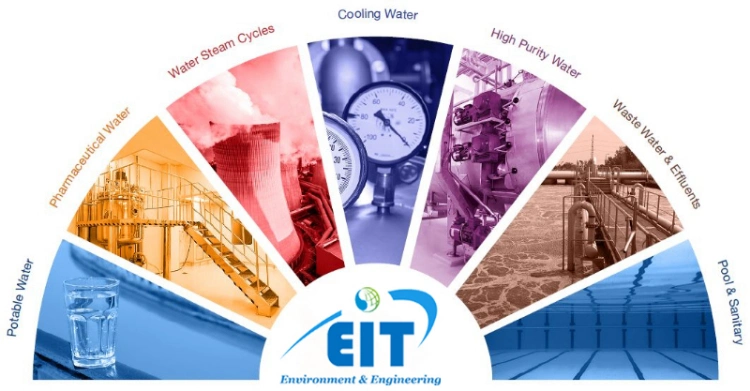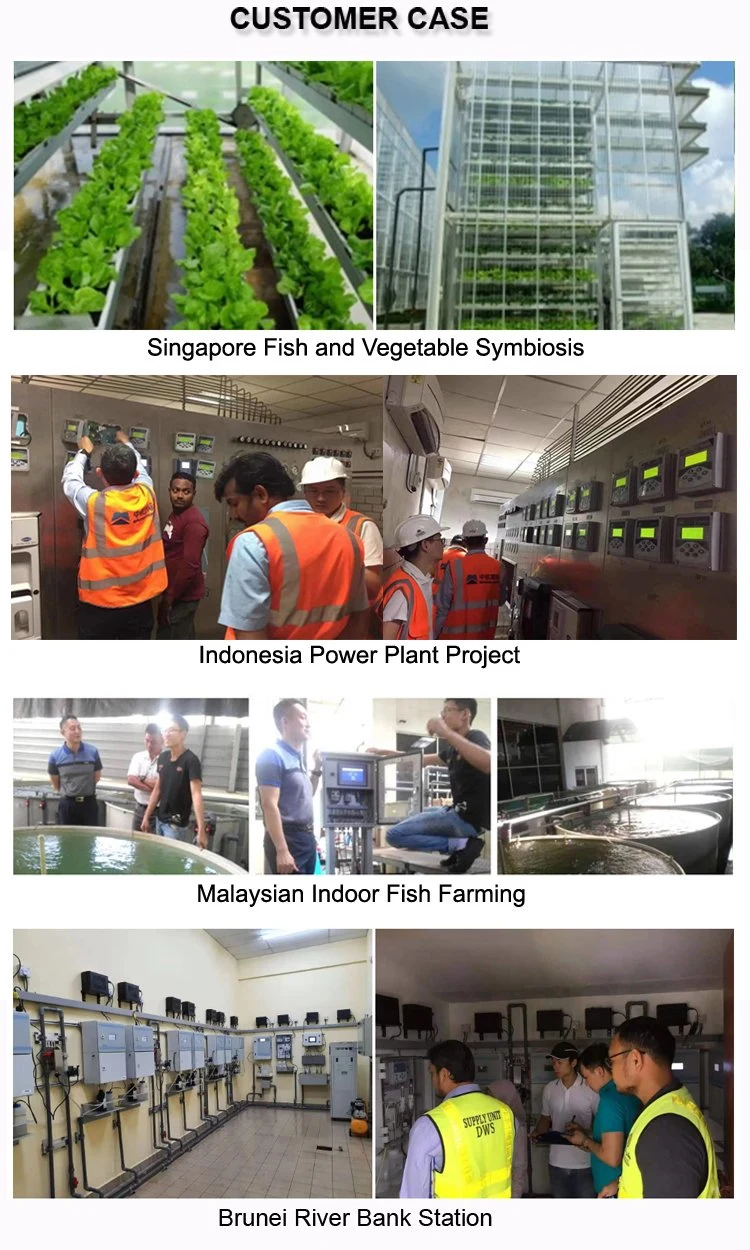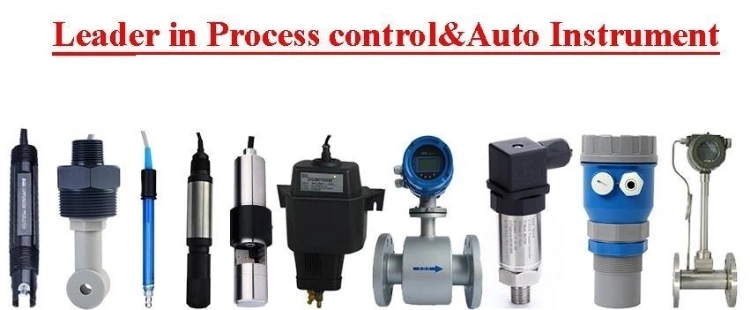 Q:Could I visit your factory?
A:Welcome!Our factories are located in Shanghai,China
Q:Tell me about your quality control?
A:Our company owns two factories,12 years' experience in this industry.It is quality and service keeping us stand still.Our QC team check and examine every single instrument strictly before shipping.
Q:How is the price?
A:As we believe the quality is the most important,we will provide the best quality with moderate price.
Q:Could you provide me the shortest lead time?
A:We have inventory for standard models.Please tell me your detailed requirements,we will send to you as early as we can.
Q:How soon can you arrange the production?
A:Once getting your product confirmation and receiving your payment,we will arrange the production immediately.
Q:What is the warranty for your product?
A:Warranty:1 years;Lifetime maintenance.
Q:When should I expect your reply to my questions?
A:We provide 24*7 customer service,you can get reply via live chat or phone call at any time.
Q:How long it will take you to quote for my enquiries?
A:We'll try to be as fast as we can,normally within 2 hours.