Professional Water Quality Monitoring System Sludge Concentration Meter Analyzer Total Suspended Solids Sensor
DG-ZDYG-2087-01 Digital RS485 Suspended Solid Sensor is based on the infrared absorption scattered light method and combined with the application of ISO7027 method, can guarantee the continuous and accurate detection of suspended solids and sludge concentration. Based on ISO7027, infrared double scattering light technology will not be affected by chroma for the measurement of suspended solids and sludge concentration value. According to the usage environment, self-cleaning function can be equipped with. It assures the stability of data and reliability of performance; with the built-in self-diagnosis function, it can make sure the accurate data be delivered; besides, the installation and calibration is quite simple. The product is widely used in sewage plant, water plant, water station, surface water, farming, industry and other fields.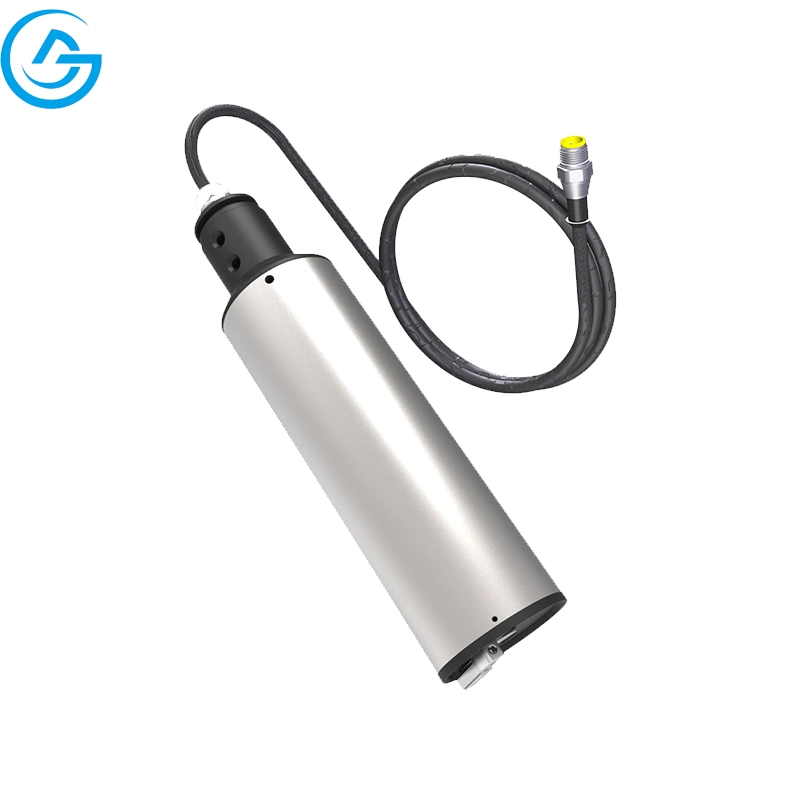 TECHNICAL SPECIFICATIONS
Product

DG-ZDYG-2085-01 Online Digital Suspended Solid Sensor

Measuring range

0.01-20000 mg/L,0.01-45000 mg/L ,0.01-120000 mg/L for choice

Inlet pressure

≤0.4Mpa

Flow rate

≤2.5m/s,8.2ft/s

Current speed

5~60ºC

Communication

RS485 Modbus RTU

Calibration

Sample calibration, slope calibration

Sensor main material

Body: SUS316L + PVC (normal type)

SUS316L + PVC (sea water type)

O-ring: Fluorine rubber

Cable: PVC

Resolution

Less than ± 5% of the measured value (depending on the homogeneity of sludge)

Relative humidity

<70%RH

Power supply

DC12V

Weight

Sensor:1.65KG; Transmitter:1.35KG

Dimension

Sensor: Dia 60mm*Length 256mm, Transmitter: 145*125*162mm(L*W*H)

Protection rate

Sensor:IP68/NEMA6P;Transmitter:IP65/ NEMA4X

Cable length

Standard:10m,the maximum may be extended to 100m
MAIN FEATURES
Free maintenance,

it's with automatic cleaning brush,user can set cleaning interval time by self.

The

application of ISO7027 standard methods (infrared light scattering technique) can eliminate the influence of the sample color

Equipped with self diagnosis function, to ensure accurate data.

The digital suspended solid sensor adopts double beam infrared scattering spectrophotometer detection technology, with good repeat-ability and stability

The digital suspended solid sensor, with strong anti-interference ability and long transmission.

Standard digital signal output can be achieved in the absence of controller and other equipment integration and networking.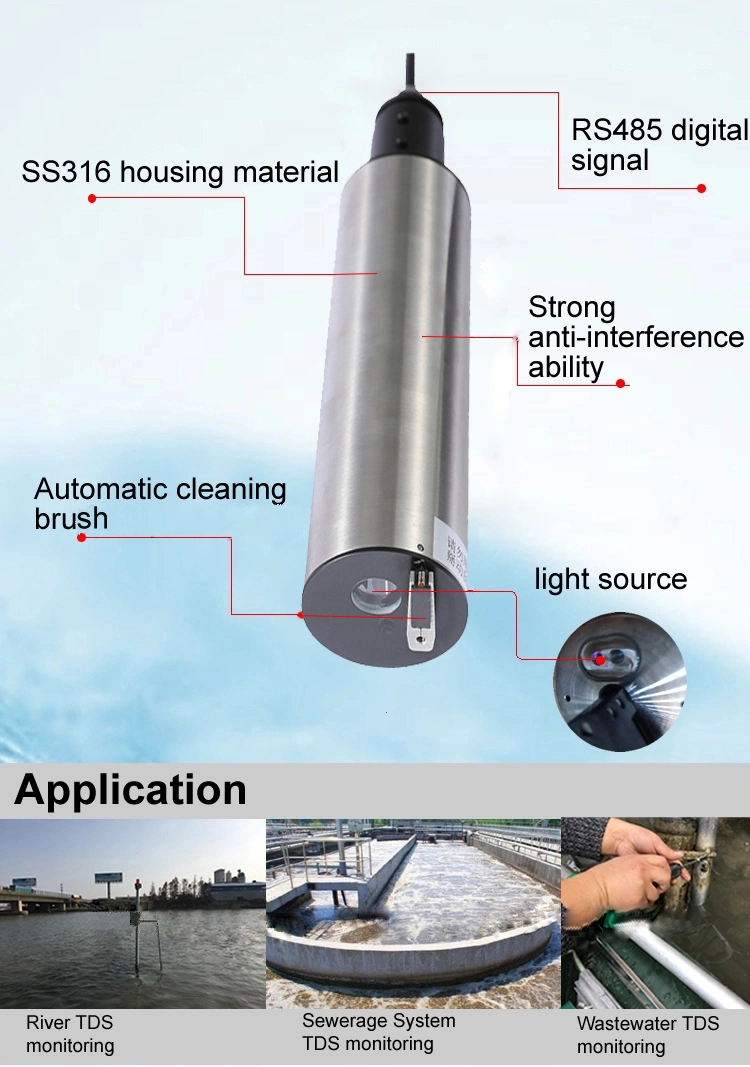 WHY CHOOSE US:
Probest is a professional ISO9001 certificated manufacturer with many patents specializing in researching, developing, producing of water analysis instruments, including portable water analyzer, multi-parameter water quality analyzer, data acquisition and transmission terminal. The product can be applied to the fields of water quality monitoring of drinking water, waste water, surface water, aquaculture water, industrial process water, etc.
Probest is a reliable company including 30+ researcher, focusing on the development of sensor technology to make water analysis faster, simpler, greener and better.
Quality is our core advantages, providing stable and reliable water quality analysis.
Packing