Brief Introduction
TH2638 series is a new precision capacitance meter with higher test frequency. With small size and portable appearance, it is convenient for use on the shelves. With basic accuracy of ±0.07%, loss accuracy of 0.0005, test frequency up to 1MHz, 4.3-inch LCD screen, selectable Chinese-English operation interface, TH2638 series is easy to operate and provide fast and reliable test for ceramic capacitor production. Also, it can test all kinds of capacitors from low value to high value. The results of testing one capacitor for several times are quite stable and accurate, even for lower value capacitors. The tester is compatible with SCPI command set, and configured with manipulator and scanner interface, the scanner interface can scan the open/short/ load error calibration in each channel, 256 channels at most. In low frequency, there is signal level compensation function. When the impedance is very small, the internal resistance in signal source and test cable will cause the voltage on terminal of DUT lower than the set range, then this function will adjust the level to the set range.
There is an additional inspection function for failed contactespecially for production lines, which can detect the failed contact between DUTs with tester and no extra time is needed to carry out this operation. It keeps the same signal source function as the real test, where there is the real test, the test signal can be generated in DUT, and there is no any test signal when connect and disconnect the DUT, thus it will reduce the damage to the fixture or test point when there is big current in failed contact. When the test frequency is 1MHz, the test frequency can be set Rel (offset value is ±1%,±2%). In array capacitor test, this function can eliminate the noise between adjacent terminals and reduce the difference of test results. There is feed box with tester, so user can set 9 boxes based on the result of C-D/Q/R/Q to find out the pass and fail products and then put into different boxes.

Technical Parameter
Model
TH2638
TH2638A
Test Parameters
Cp-D, Cp-Q, Cp-Rp, Cp-G, Cs-D, Cs-Q, Cs-Rs
Test Signal
Frequency
Permitted frequency
100Hz,120Hz, 1kHz,10kHz,100kHz,1MHz,1MHz±1%,1MHz±2%
100Hz,120Hz, 1kHz,10kHz,100kHz
Accuracy
±0.02%
Level
Range
0.1V-1V
Resolution
0.01V
Accuracy
±5%
Output Mode
Continuous or synchronous
Signal Source Delay
Range
0-1s
Resolution
0.1ms
Signal Level Compensation
100/120Hz
220μF, 470μF, 1mF range
1kHz
22μF, 47μF, 100μF range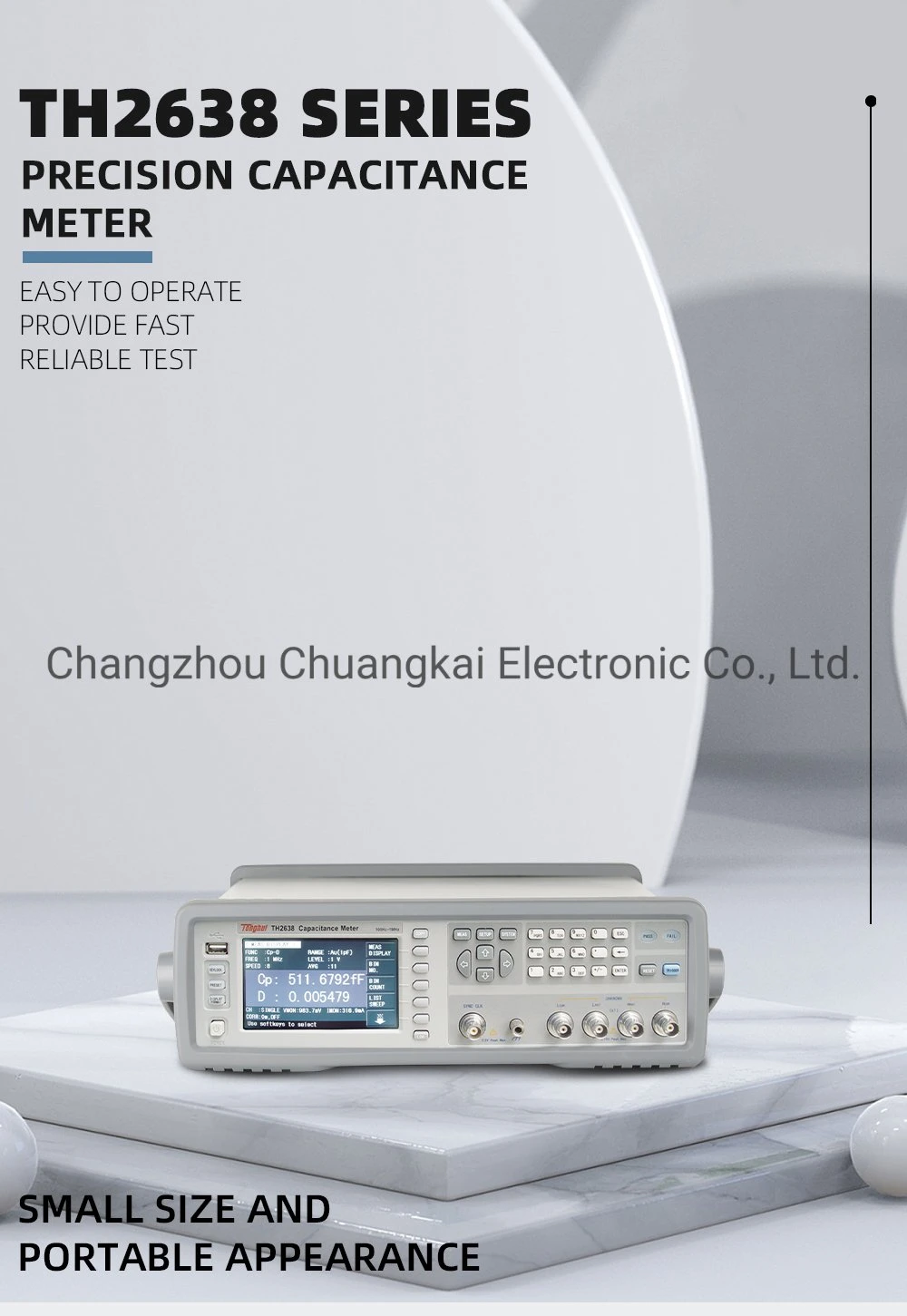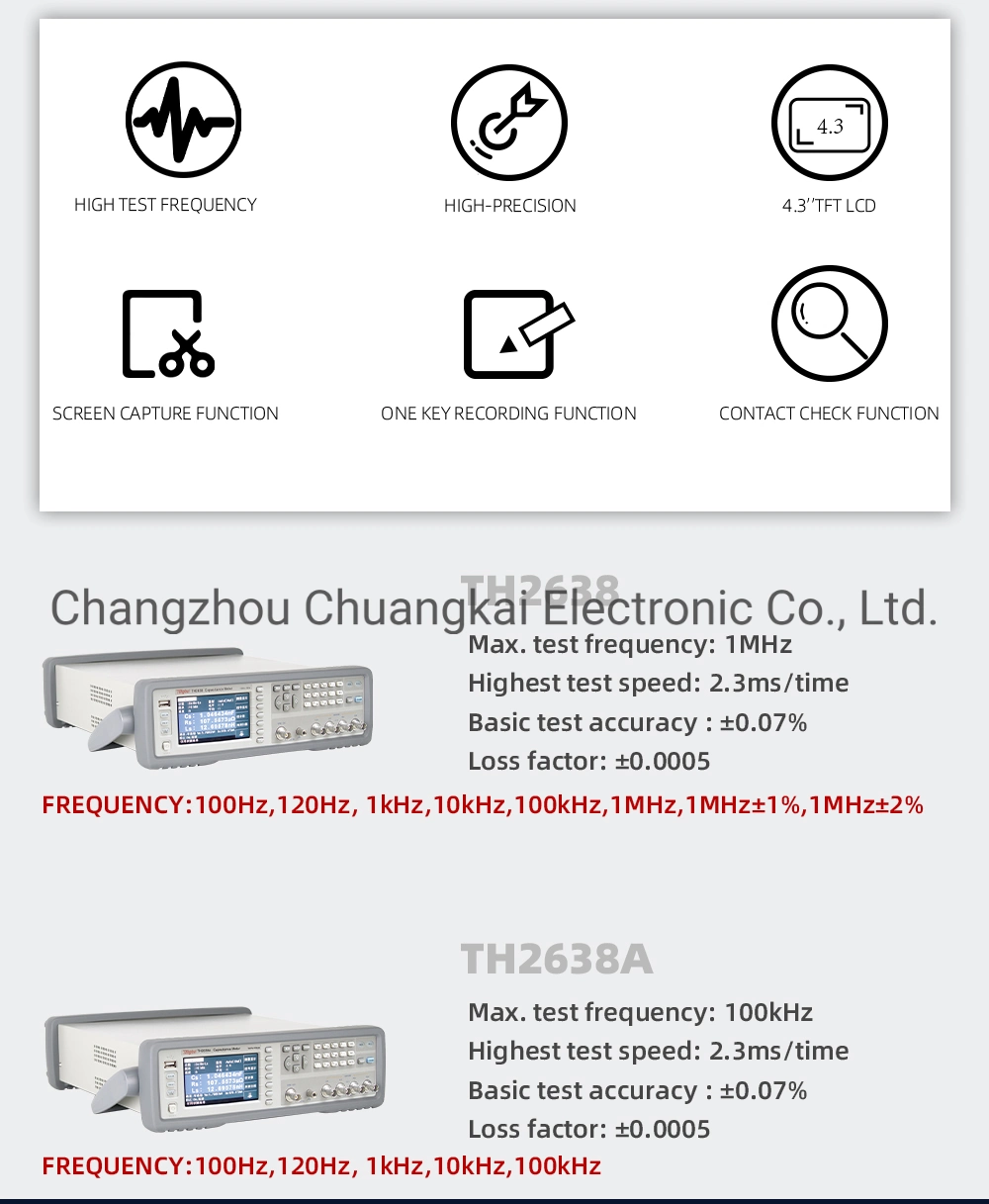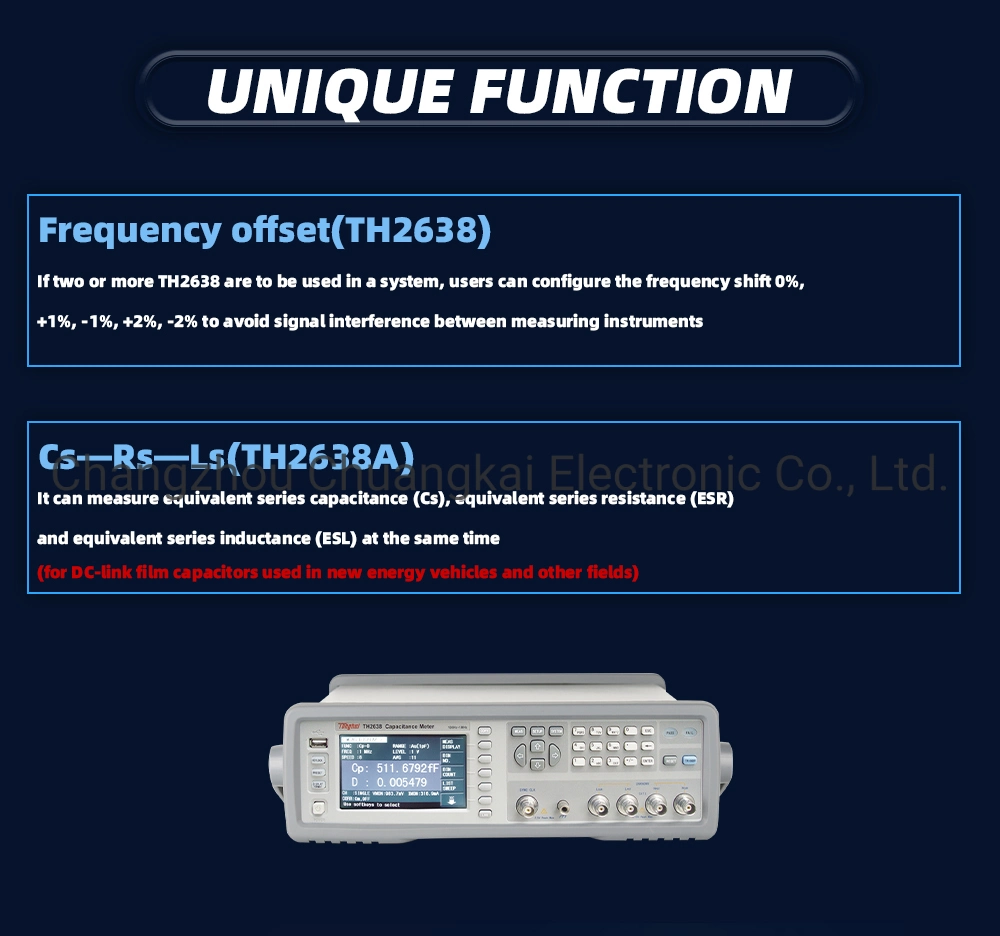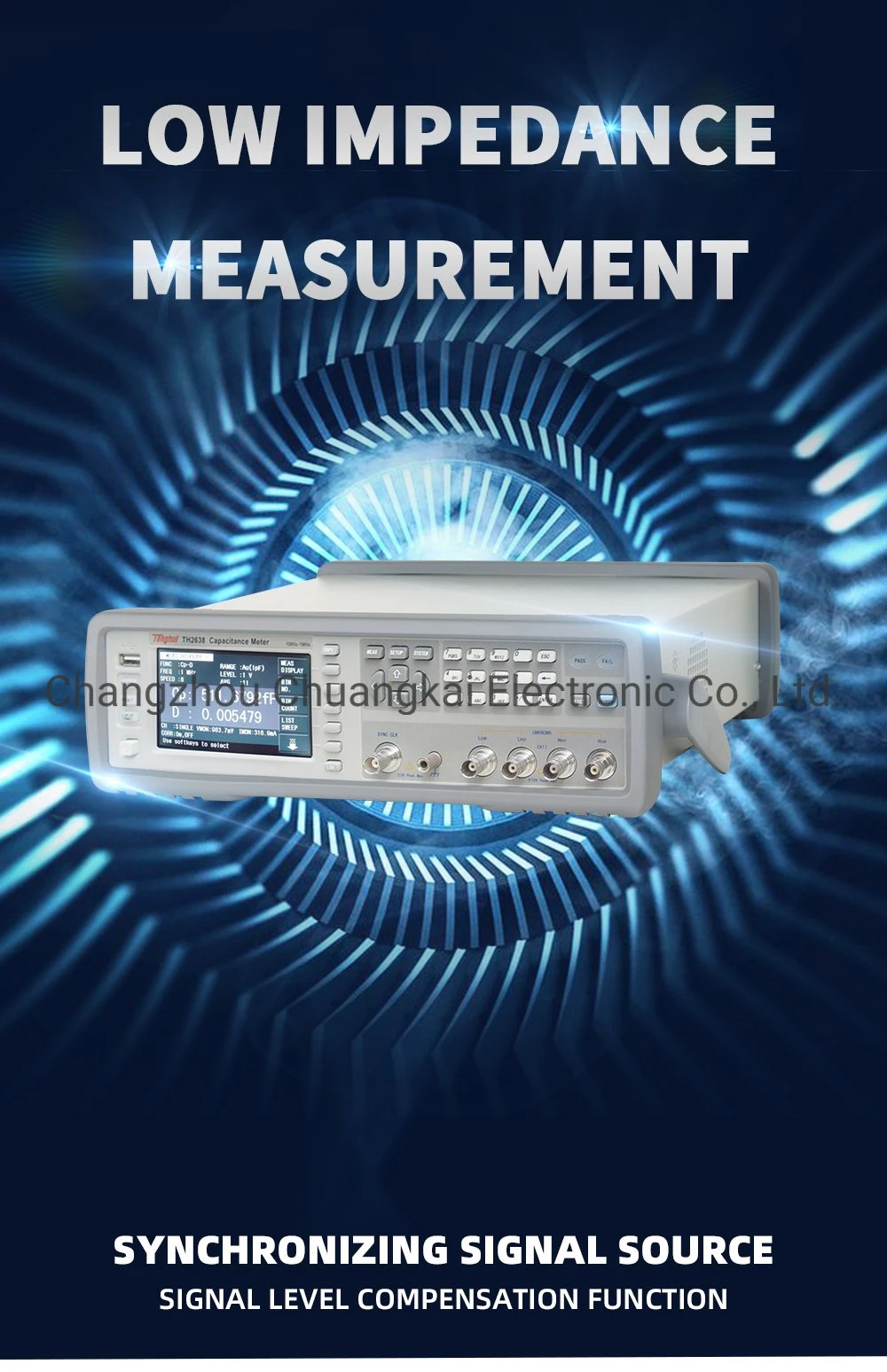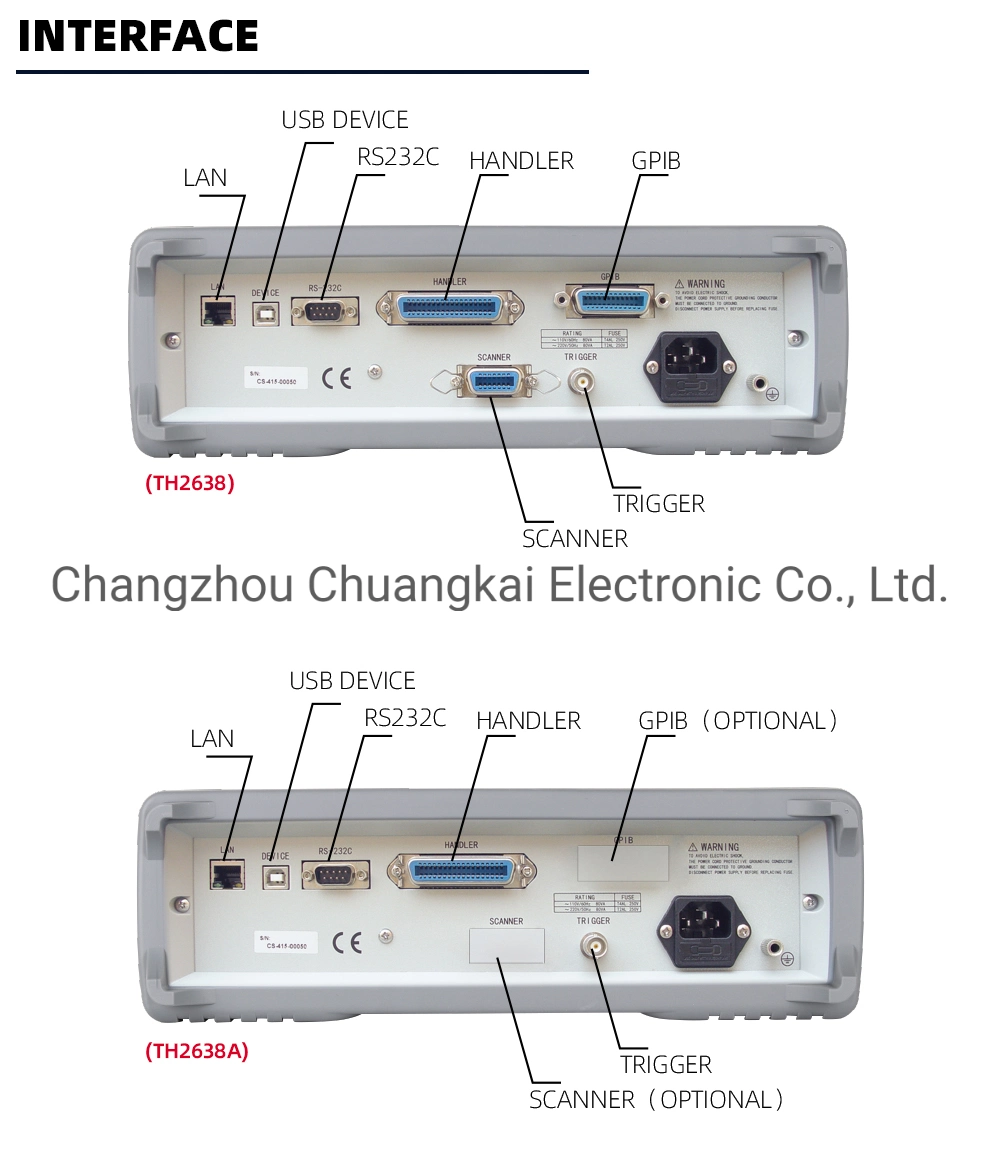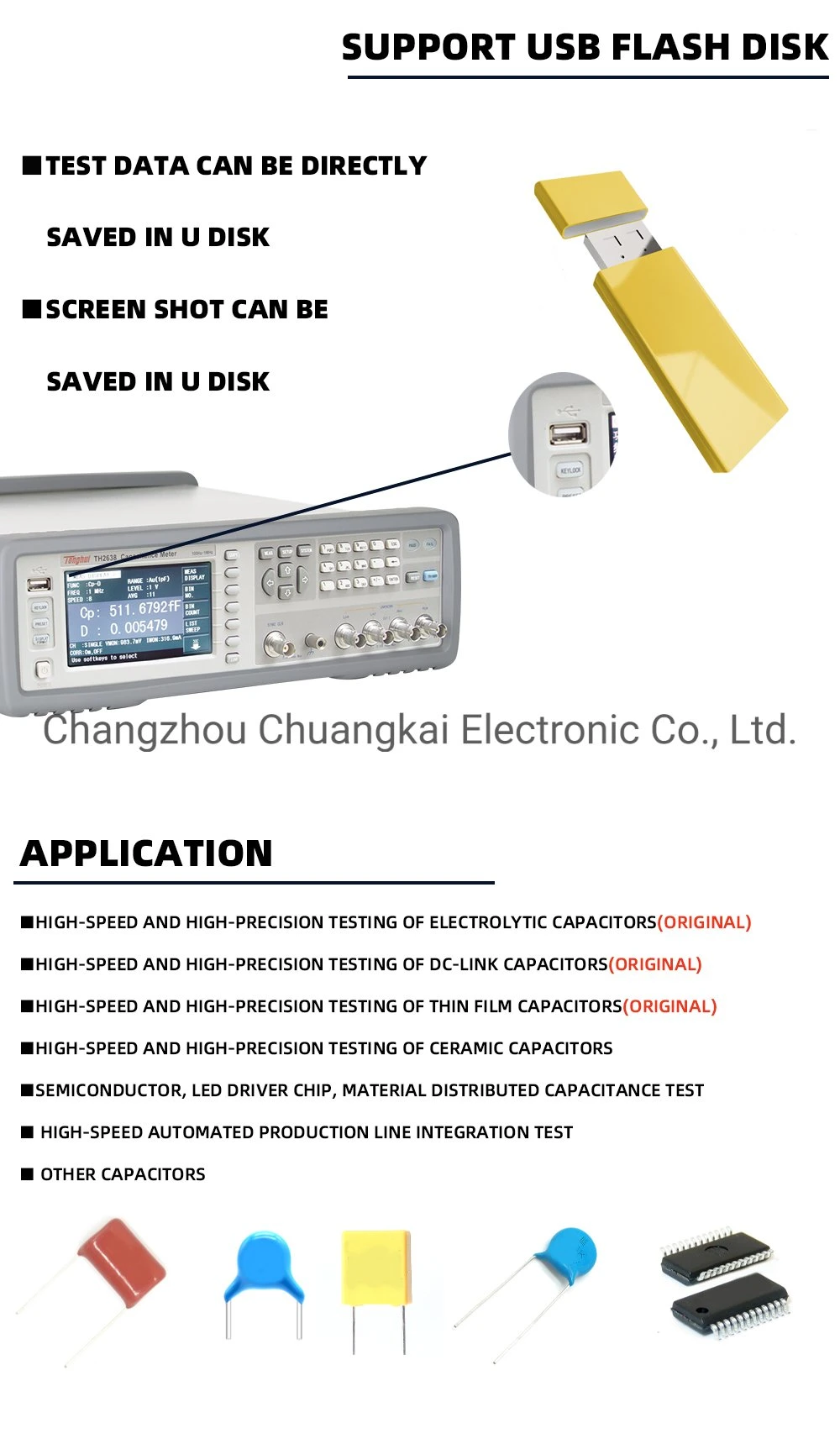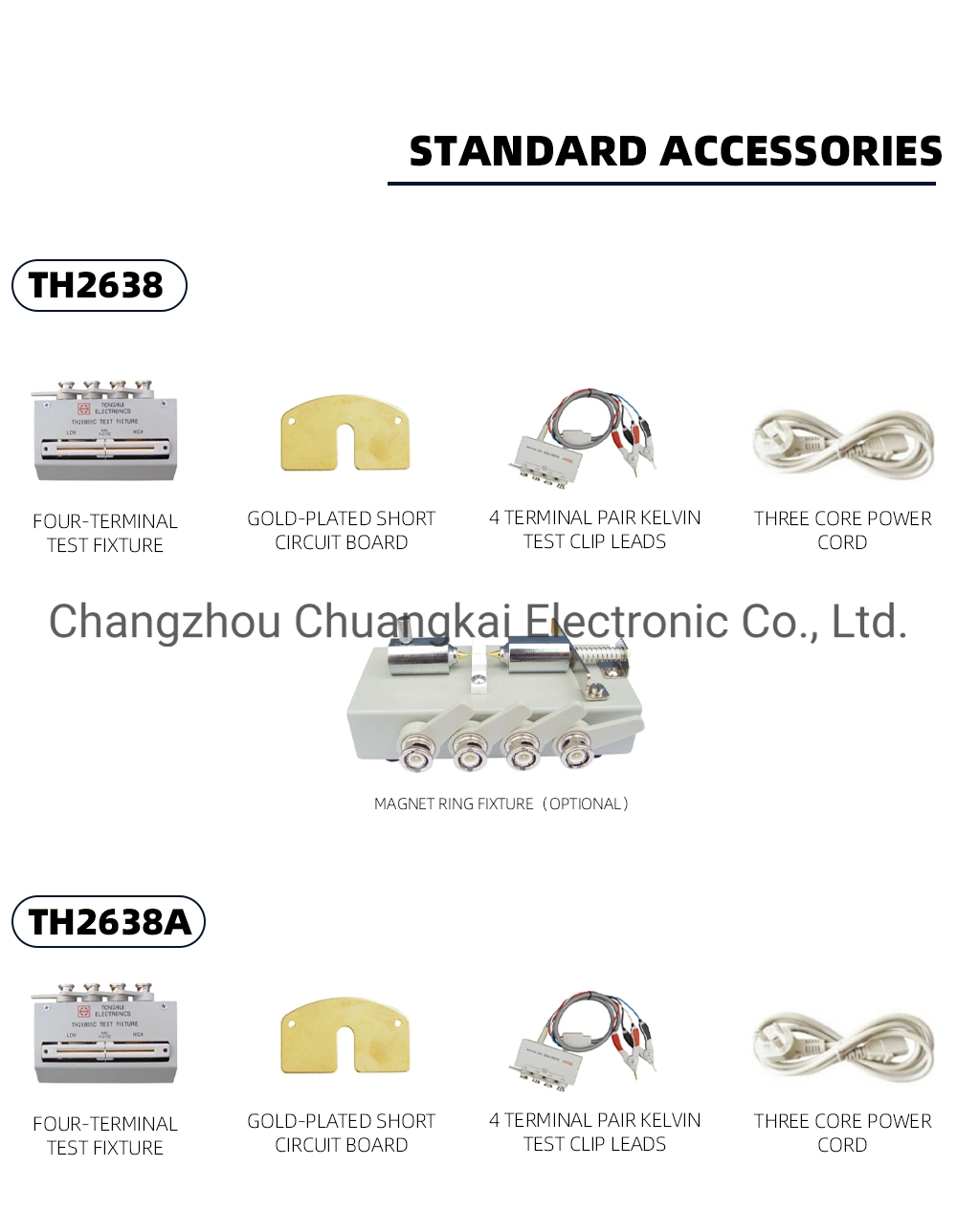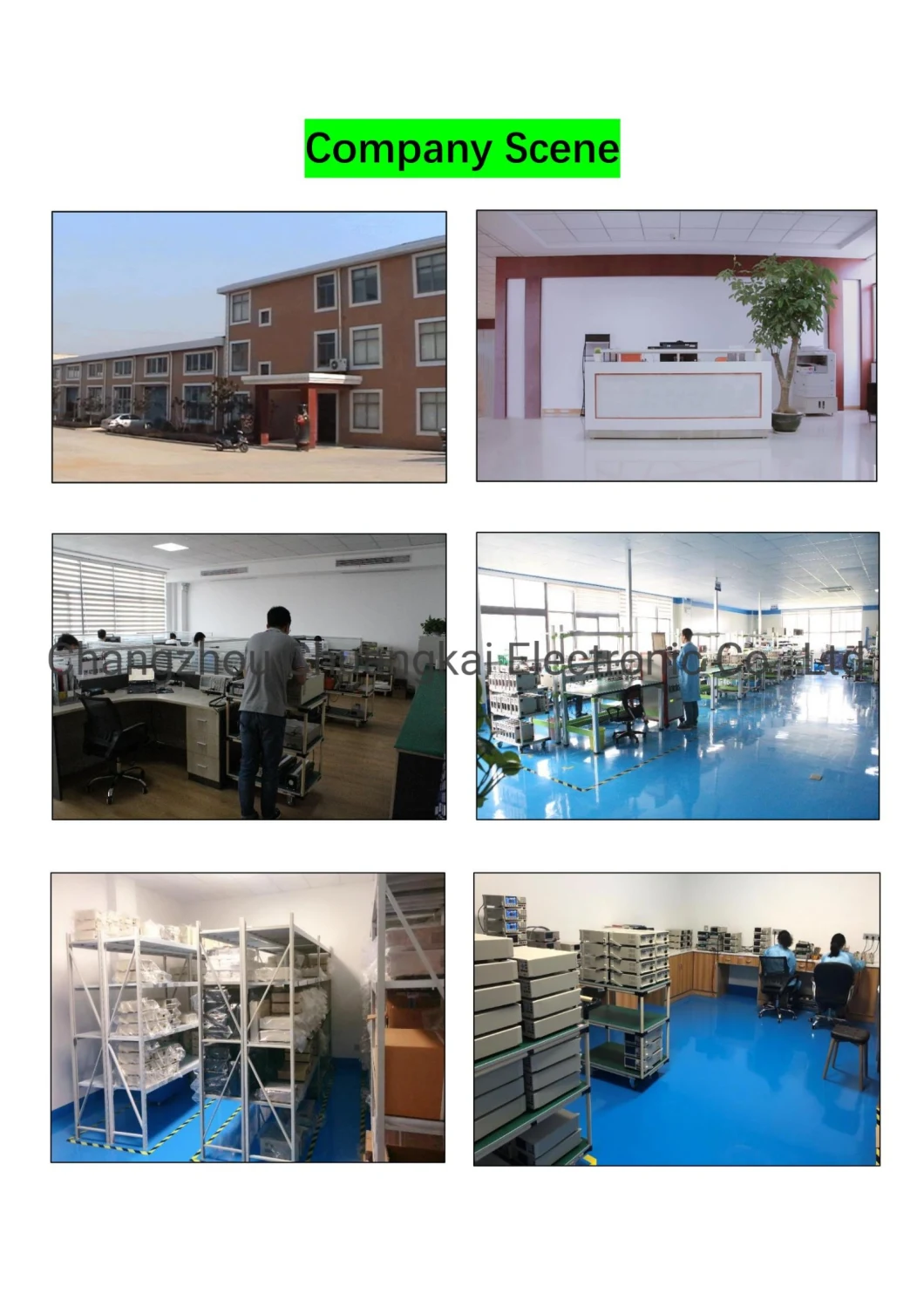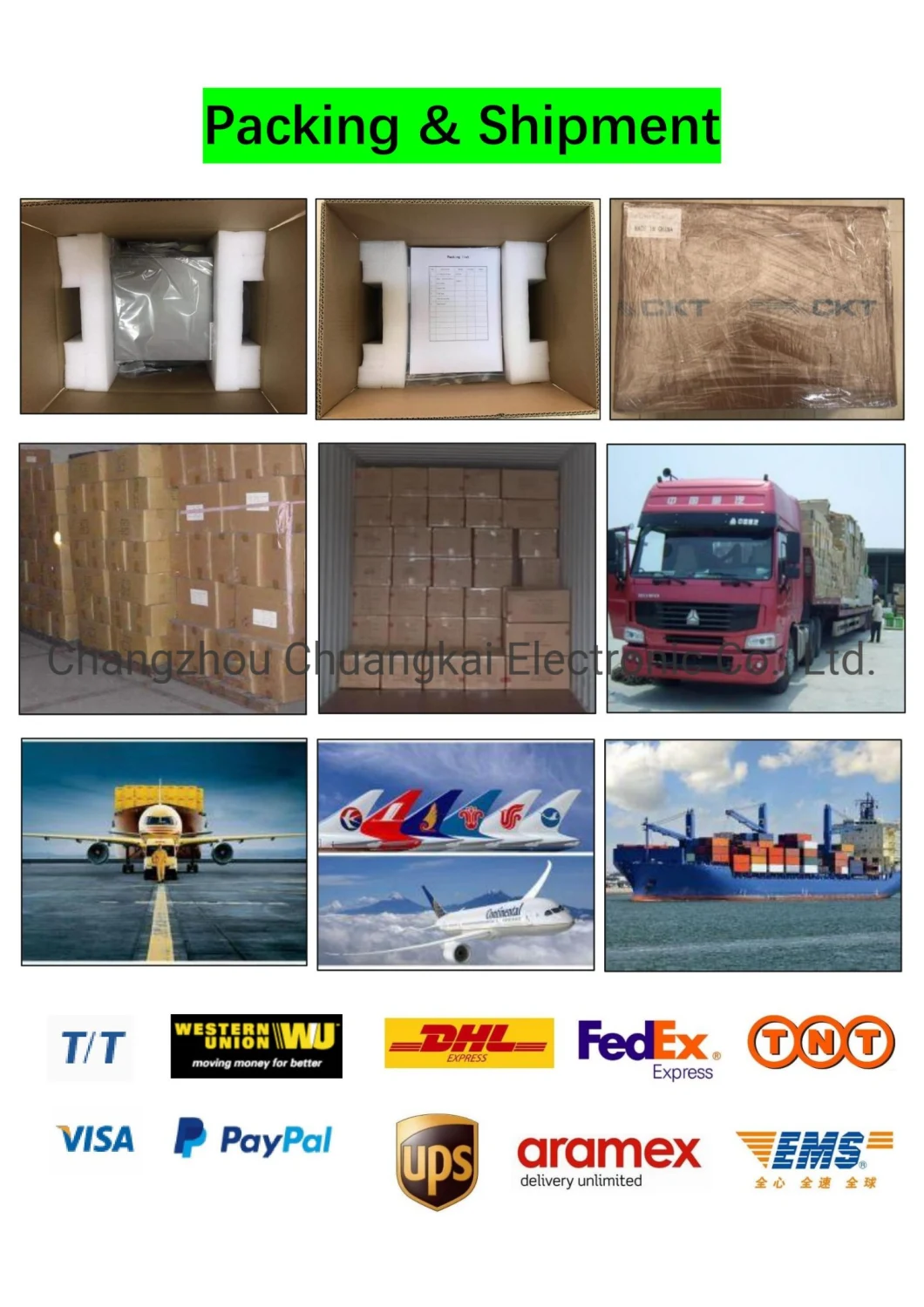 Chuangkai Electronic Co., Ltd is leading company specialized in producing, developing & selling various types of measuring instruments and testing equipment, such as temperature data logger, LCR meter, DC resistance tester (micro ohm meter), digital power meter, power supply, transformer tester, battery tester, programmable DC electronic load, charger, temperature controller, tachometer, high voltage signal-amplifier, power amplifier, etc.
FAQ:
Q. How is your company's product after-sales service system?
A. The product warranty period is 12 months, we can provide lifetime maintenance. We have professional pre-sales and after-sales teams that can respond to you within 24 hours to resolve technical issues. We provide one-to-one after-sales service.
Q: Can you customize it?
A: Yes, we accept customization according to customer's specific requirements.
Q. How long is your lead time? If I want to customize instruments, how long will it take?
A. When order quantity is 1-10 units, we have ready stock goods, we can ship out within 3-5 working days after receipt of deposit; products required new production of common materials, usually the lead time is about 10-15 days; products requiring new production of special and rare materials, usually the lead time is about 20-30 days.
Q. What payment method do you accept?
A. Our company accept payment method of T/T (bank transfer), Western Union, PayPal and so on.
Q. What package do you use for your products? What shipping method do you use?
A.1. Our company use standard exporting carton for packing. 2. We ship via express courier (door to door service), by air, and by sea according to customers' requirements.
For more questions, please feel free to send inquiries to us.