Features:
1.All in one - Handheld rapid Scan, Handheld HD scan, Automatic scan, Free scan, multi-function all in one 3D scanner.
2.Multi-applications - Reeyee Pro is a multi-functional handheld 3d scanner, it can be used to scan the industrial parts, sculptures, woodcarving parts, human bodies etc.
3.High Speed - In handheld scan mode, the scan speed is 10 frames/second, the Automatic scan and free scan mode single scan takes less than 2 seconds.
4.Full color scan - External texture camera can be attached to Reeyee Pro, capable of capturing the full-color 3D data of the object.
5.High compatibility - Data output can be used for 3D printing as well as designing directly. Data format: stl, obj, asc.
6.Cost-effective - Professional 3D scanner with high data quality and entry-level price. EinScan Pro can be one representative of high cost-effective in the 3D scanning industry
7.Applications:Research and Design/Computer Graphics/Heritage/Art/Human 3D Scanning/Education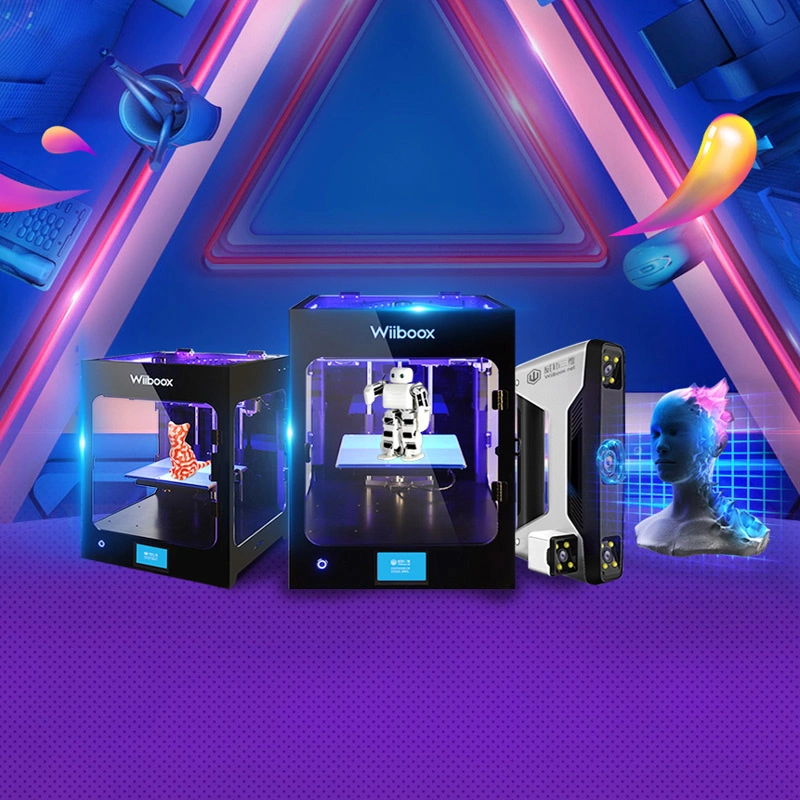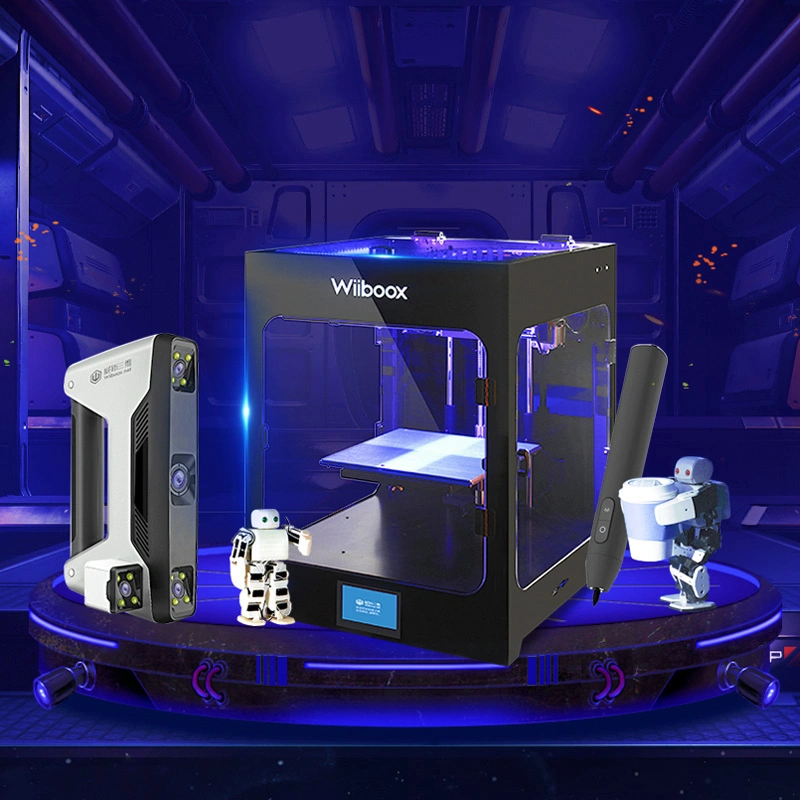 About Us
Nanjing Wiiboox 3d Technology Co.,Ltd is one of leading companies that introduces 3D printing technology in China.
Wiiboox is leading provider of 3D printing integrated solutions. Its product line includes a diverse range of 3D printing related high-tech products, like FDM 3D printer, DLP 3D printer, 3D chocolate printer, BIO 3d printer.SLA 3d printer and LED white-light 3D scanner Etc
After the strict quality control , test and market survey. After years of sustained and rapid development, WIIBOOX has become a famous brand in 3D printer field.
Scan Model
Handheld HD Scan
Handheld Rapid Scan
Automatic Scan
Free Scan
Scan Precision
0.1mm
0.3mm
0.05mm(Single Frame)
0.05mm(Single Frame)
Scan Speed
15 Frames/s
10 Frames/s
<2s(Single Frame)
<2s(Single Frame)
Dot Pitch
0.2mm-2mm
0.5mm-2mm
0.16mm
Single Frame Scan Range
210*150mm
Light Source
LED White Light
Recommended Scan Object Size
0.03m-4m
0.15m-4m
0.03m-0.15m
0.03m-4m
Collage Mode
Reference Point Collage
Feature Collage
Rotary Table Collage
Reference Point Collage, Feature Collage, Rotary Table Collage
Exture Scan
NO
YES
Outdoor Operation
No (affected by strong light)
For Special Scan Object
--
Enrich surface features before scanning.
--
--
SupportFor a transparent, reflective or dark object, please sprat powder before scanning.
Printable Data Output
Support
Output Format
OBJ,STL,ASC,PLY
Print Head Weight
0.8kg
Operation System
Win 7/8/10 (64x)
Minimum Computer Requirements
CPU: i5; Discrete Graphics: GTX660; Video Memory: 2G ; Memory: 8G.